HAWARDEN/IRETON—In celebration of the upcoming Father's Day on Sunday, June 16, we asked several children to answer the following questions about their dad:
1. What does your dad mean to you?
2. What is one thing your dad has taught you and how are you using that in your life today?
3. What would you say to your dad as a thank you?
John A. Blankenship, 54, of Hawarden, father of three — he enjoys golfing, mowing the lawn, running on the treadmill while watching the food channel and testing out new recipes from Pioneer Woman.

"My dad means so much more than a watch or a new set of clubs for Father's Day. He's spent countless hours attending ball games, sacrificing his free time to work and driving us kids to practice/tournaments for the past 20 years. On top of that he's taught me life lessons through demonstrations of his own ethics. I am forever grateful. 
"The things I value most that I have learned from my father are his work ethic and drive to be a better person everyday. He's taught me to be social, kind, and driven to reach my goals. These are tools that I can utilize everyday for the rest of my life. 
"Dad, thank you so much for going out of your way to give us kids a great life. Also, thank you for still loving me even though I'm a Red Sox fan!" — Jaylen Blankenship
Chris Anderson, 35, of Hawarden, father of three — he enjoys riding mortorcycle, going to his children's events and watch Live PD.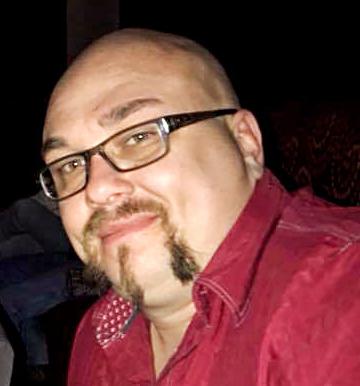 "Our dad loves us. He is our hero and he is very hard working. Whenever you need him, we know he will be there."
"He taught us about playing ball, about Jesus and we are thankful he is tall, because our mom is short. He also taught us to be brave. He is a fireman and he loves it. He also taught us to never give up and take steps forward, not backwards."
"I love you dad, we all do. Thanks for being our hero and teaching us how to be brave and for being a good, hard working dad — we all love you lots." — Kasadee Anderson
Del Postma, 56, of Ireton, father of three — he enjoys building and trying new projects and is an amazing grandpa who loves taking time to hang out with his grandkids.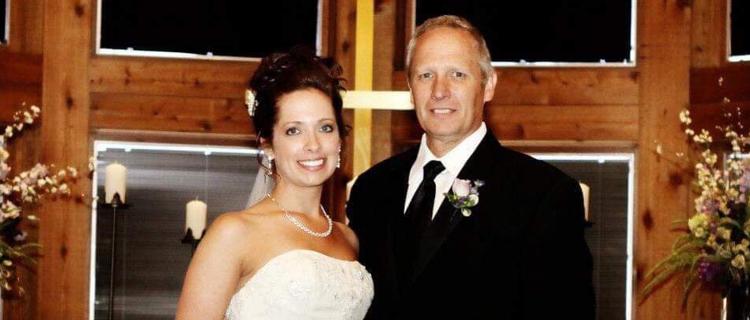 "My dad means the world to me! He has taught me so many things in life and has helped me to become the person I am today. He is an amazing example of what living a Christian life means and has demonstrated and taught me foundational values on which to live by. 
"My dad has taught me about being a hard worker and to give to others. He has always been a hard worker with his business, but is also there to help others in any way, shape, or form. He is so generous and selfless, and always willing to help. Because of him, I have grown to have the same values in working hard and helping others, and I hope my kids will also recognize this as something he has taught me.
"I would like to tell my dad thank you for pushing me to work hard growing up and always providing support. This has helped me become who I am today. I also want to thank him for being a good example for not only my husband, but also my kids who all look up to him so much!" — Kelsey Oye
Jim Lynott, 68, of Hawarden, father of three — he enjoys golfing, fishing, chatting with guys at the implement shop, cheering for the West Sioux Falcons and most of all being all 10 of his grandkids' biggest fan.
"My dad means the world to me. He is truly one of a kind. We are all so thankful for him. He's always been my "go to" person who is full of solid advice and has a heart of gold. 
"He taught me to live generously, love fiercely and no matter what — family comes first. I try to live like my Dad every single day. Watching him not only as a parent, but as a grandparent, he has shown me that devoting time to your family truly is the greatest joy.  
"On behalf of myself and the rest of the family we just want to say we love you and appreciate everything you do for us. You really are the best!" — Jami Dekkers
Stanley Jay Hoekstra, 60, of Hawarden, father of three ~ he enjoys fishing, hunting, golfing and hanging out in his man cave. Most of all he loves hanging out with his grandkids.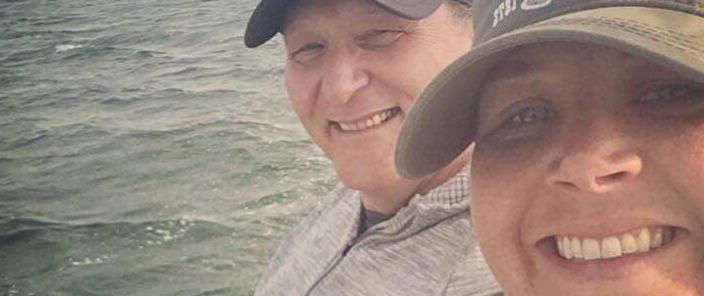 My dad has taught me many things but the one thing I would chose is that he taught me that nothing is handed to you and you must work for it. And when you do earn it and you must stay humble. 
I apply this in my life on a daily basis. I continue to strive every day to work hard to achieve things in life. And when I do I make sure I thank the people that helped me along the way. 
Thank you dad for being a strong, Christian man in my life and raising me the way you did. I'm thankful for you and every sacrifice you made for me from day one. You have given me the world and so much more. — Kels Hoekstra
Dickie Frederick Heuer, 72, of Hawarden, father of six — he loves to golf, spend time at the lake house, go to flee markets, and his daughter says "keeping my mother in line is his full-time job."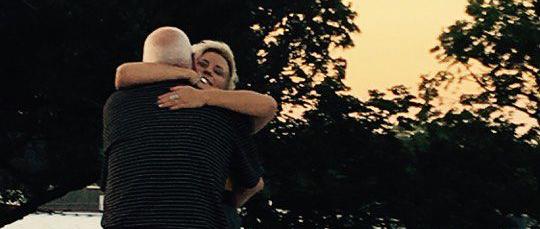 "My dad is my world! Regardless of all of my decisions in life he has supported me 100 percent and greets me with a big hug and kiss every time I see him! And of course tears in his eyes!
"My dad has taught me that family is everything! He has taught me care, compassion, love, support, togetherness, hard work, strength and commitment! What he has taught me has gotten me through my book called life!
"I would like to say thank you dad for being you! For everything you have done for me and the rest of the tribe. We are here because of the great things you have done and sacrificed for us! We love you bigger than the world!" -— Mindy -Heuer 
Lyle Dean Hulshof, 51, of Ireton, father of three — he enjoys pending time with family, watching sports and playing Yahtzee.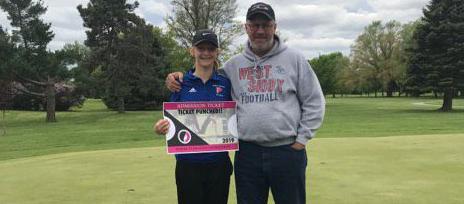 "My dad means everything to me. He is one of my biggest supporters. Dad always knows how to cheer me up when I'm sad. He knows exactly how to make me laugh.
"Dad has taught me to always be grateful for what I have and appreciate the things around me.
"Dad, Thank you for being the hardest working man I know. Thanks for supporting me in everything I do. I love you!" — Emily Hulshof
Dennis Phillip Anderson, 68, of Hawarden, father of three — he loves to drive his old cars and take them to Deadwood. He enjoys building things and loves hanging out on the back porch, swimming and grilling in the summer.
"My Dad has taught me alot in life, especially how to be a hard worker and never give up. So you could say my stubburness comes from him! 
"Whenever I need help with something, my Dad is the first one I call. He loves his grandkids and would do anything for them.
"Thank you Dad for always being there for me" — Gina Larson
Mario Dueñas, 42, of Hawarden, father of four — his hobbies include working on things around the house, drawing and doing things with his family.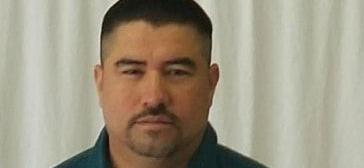 "To me, my dad is a person who is always putting others before himself, and is always caring and supporting his family and friends. He has always worked hard to make our games and other activities we participate in — even when that means he never really seems to have time for himself.
"One thing my dad has taught me is that if I am going to participate in something I need to be giving it my all or there is no point in participating in it at all. I use that advice in anything that I participate in life today, it really pushed me while I was in sports and with school to do my best even when it did get hard.
"Thank you for all you have ever done for my family and I, and always being there for us. You have been an amazing role model and a great father. I hope one day I could be as great of a man as you are." — Brian Dueñas 
Payne Arthur Allen, 39, of Hawarden, father of four — he enjoys creating new projects for himself, tearing things apart and putting them back together even at times when he may not know what he's doing. He enjoys goofing off with his children while boating or taking the four wheelers out for a spin but most of all, his daughter Alexis said, "He really likes to save other people's lives because he cares for others."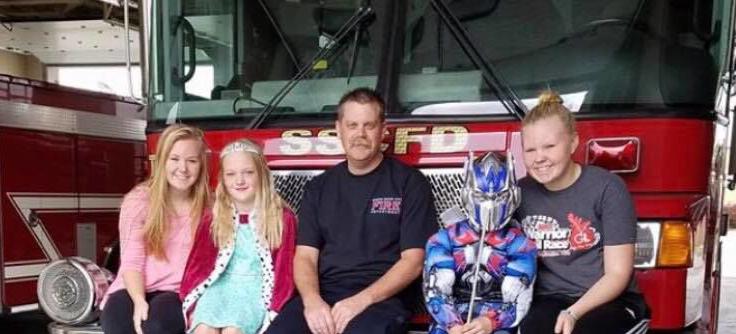 "My dad means the world to me! He has been someone I've always looked up to and will continue doing. I know my dad may not always be by my side forever but he will always be one phone call away. 
"One thing my dad has taught me that has came in handy every time my car had some malfunctions was how to maintain my car. Another thing is how to problem solve with conflicts that may arise. My parents won't always be by my side forever so knowing what I know today has been a good opportunity to apply to life later on. He is always trying to teach us kids something new everyday that we may not think how important it might be later on. Being in the position my dad is in with his profession he has taught us to persevere through life and never give up on your dreams. When asking my brother, Shane about this question he said, "Dad has taught me how to drive stick shift and I have used this skill in life by having fun and tearing up the grass on the four wheeler!"
"Thank you for being a hero to all four of us kids! We appreciate the endless hours you spend at work to help the family financially. Also, can't thank you enough for all the support you give us in the various activities us kids are involved in!" — Cheriden Allen