HAWARDEN—West Sioux basketball seniors took time to answer a few questions about their favorite things and memories this far on the season. Next up is Austin Wilbert.
West Sioux senior Austin Wilbert says what makes this team stand out from all other teams is most of the guys on the team are friends so it is like playing hoops out in the backyard with your buddies. 
"This year has been a lot easier because my teammates are my friends," Wilbert said. "I bring a lot of hype to the team, I know I don't play that much but I am always there to support my friends, we have been playing sports togther for a long time, it's been great."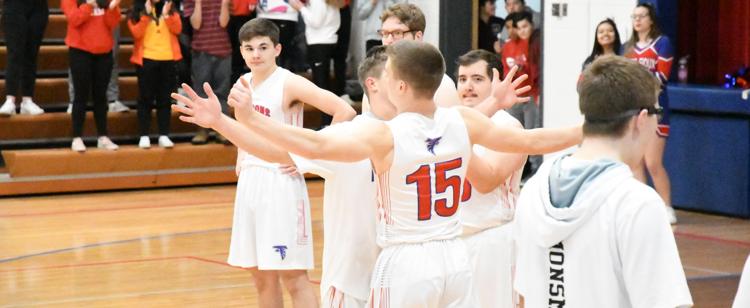 FAVORITE THINGS:
Austin Wilbert
Color: Blue
Sport: Baseball
Subject: History
School lunch: Crispito's
Song: No favorite
Food: Pasta
Candy: Chocolate
Drink: Gatorade
Thing about this team: great skill and great teammates
Thing about Coach Jerome Hoegh: great coach, awesome role model, knows the sport very well
Teammate and why? Kade because he doesn't show emotion until he gets mad
Memory so far this season: When Baxter missed his shot and my guy Kade came back with the put back dunk!
See more favorite things in coming posts or read this week's Hawarden Independent/Ireton Examiner for the full story.