HAWARDEN—Becoming a business owner has been a smooth transition for Kaylee Strong of Hawarden.
The 29-year-old purchased Hawarden's longtime flower shop business, Flowers By Jan, on July 6, and added her own touches that has included changing remodeling the storefront and changing its name to 905 Arrangements.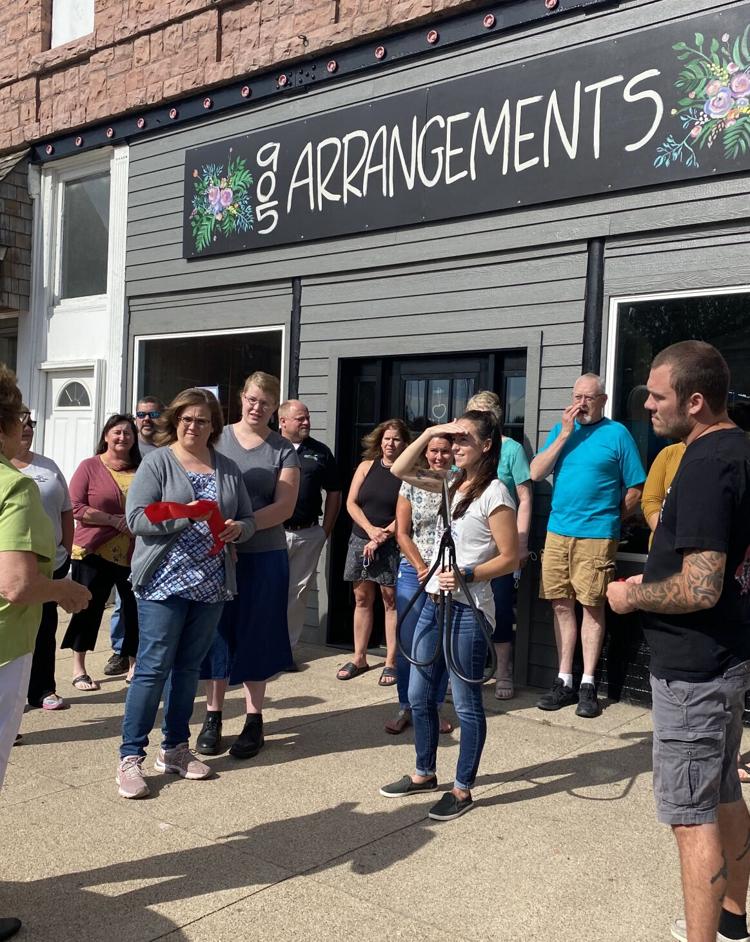 The Hawarden Chamber of Commerce welcomed Strong to the Central Avenue business district with a ribbon cutting celebration Friday, July 30.
"When you come into the store you can expect to find a variety of fresh arrangements in the front cooler," Strong said. "If you don't see something you like in the front cooler, we can bring you into our back cooler and help you decide what flowers you would like."
Strong said her goal is to provide customers with quality arrangements at fair prices; she strives for exceptional customer service daily. 
When Strong first showed interest in the flower shop, she was able to stop down and watch previous owner, Jan McMillan, put arrangements together. Strong helped on Mother's Day and found it amazing how the staff were calm and made it look easy despite it being one of their busiest days of the year. 
"After that I helped during flower delivery days and started learning about each flower and the best way to take care of them," Strong said. "I want to thank Kel and Jan for their dedication with this business. They have made this transition easy and always made me feel welcomed."
Strong is thankful for the foundation they have laid in the business and she said community support for the business under its previous owners helped make her decision to buy the business an easy one. That and the support from her husband Jonny, their boys Tyson, 7, and Jase, 6, and several family and friends helps Strong know she made the right choice.
Besides flowers, 905 Arrangements also offers tuxedo rentals, memorial garden stones and a succulent bar. Strong said succulents are perfect plants for any beginning green thumb as they're drought-resistant and store water in their leaves, stems or roots.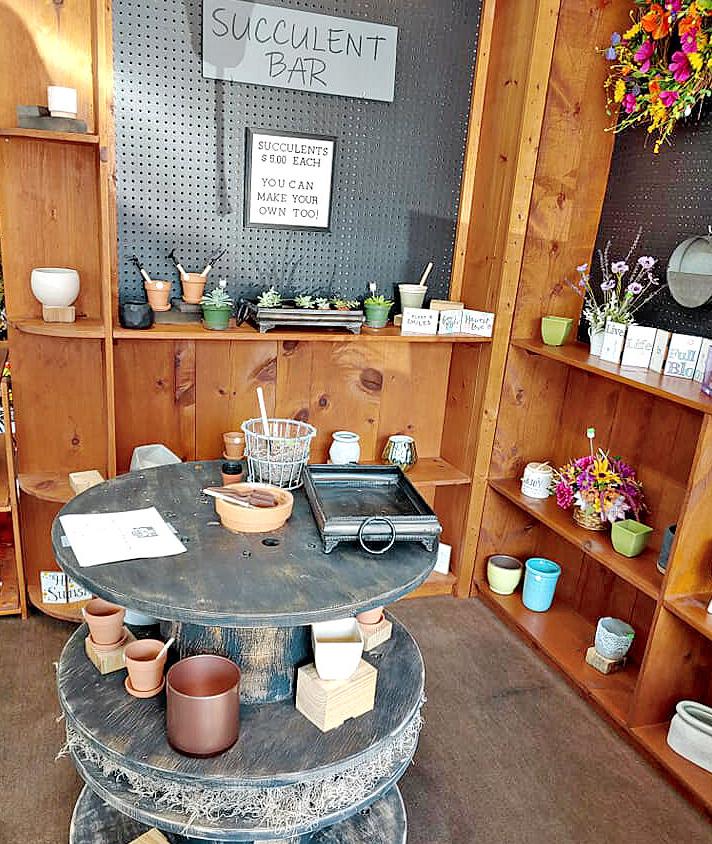 Customers may even create their own succulents in store. They can bring their own containers or Strong has pots for purchase.
Strong also will be offering classes or fun creative craft nights were people can meet at the flower shop and learn how to make arrangements and learn about their favorite flowers. For Strong, sunflowers have always been her favorite.
"They bring joy to people and they can come in many different colors and sizes," Strong said. 
Plans to expand the wedding services provided at 905 Arrangements are also in the works. The business also offers delivery in Hawarden and other nearby towns.
"We are a local business that can help you with all your floral needs," she said. "From weddings, funerals, proms, anniversaries and much more."
Even if there is no occasion at all, Strong believes everyone enjoys receiving flowers.
For more information or to place an order call, 712-551-1686.
PERSON PROFILE:
AT A GLANCE:
Name: Kaylee Strong
Age: 29
Residence: Hawarden
Education: 2009 West Sioux graduate
Background: Worked 14 years at In-Weave in Hawarden
Family: husband Jonny; two sons, Tyson, 7 and Jase, 6
Interests: Spending time with family, reading
BUSINESS PROFILE:
AT A GLANCE:
Business: 905 Arrangements
Owner: Kaylee Strong
Address: 905 Central Ave., Hawarden
Hours: 9 a.m.-5 p.m. Monday-Friday, 9 a.m.-noon Saturday
Phone: 712-551-1686
Online: 905arrangements.com