Estherville hosts holiday celebration and Tuba Christmas on Dec. 5
It's a night straight out of a Hallmark.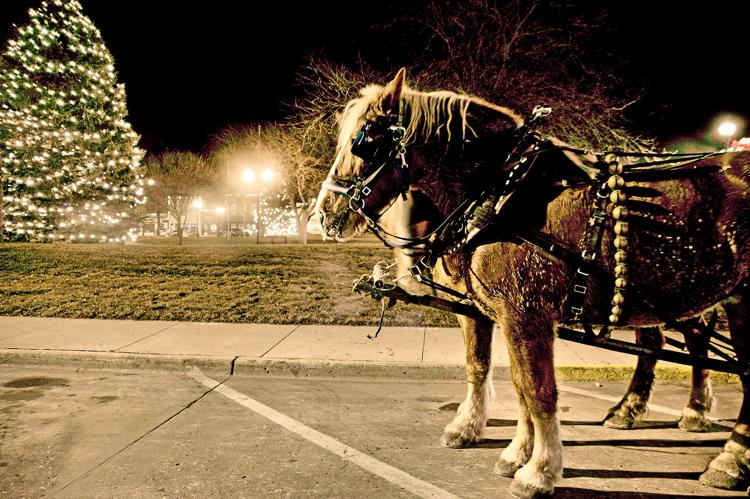 Christmas carolers, horse-drawn wagon rides, tubas playing Christmas carols and kids visiting with Santa will be the view down the street in downtown Estherville during their Winter Nights, Holiday Lights celebration on Thursday evening, Dec. 5.
It's a beautiful night that happens every year and features Tuba Christmas.
This year the event kicks off at 5 p.m. and will run until 7 p.m. The event is free to everyone with the only cost to you being what you decide to purchase at the retail shops.
"I would call it a magical kickoff to Christmas," said Lexie Ruter, executive director of the Estherville Area Chamber of Commerce.
"We do our official kickoff with the Chocolate Walk and Parade of Lights, but there is just something a little more magical about Winter Night, Holiday Lights. It's the first night of visiting with Santa. There are carolers, carriage rights and tubas playing Christmas music.
"It's just magical."
It also might be magical for your Christmas shopping list.
"Many of our stores have holiday open houses. It's a really great night to get some great deals to start your Christmas shopping — or finish it up," Ruter said. "There are also carolers who walk around and carol in the stores and throughout downtown during that time."
For the children, it's the first night that Santa's House is open in downtown Estherville and there is usually a line of excited children waiting with their Christmas lists, according to Ruter.
Santa's House in downtown Estherville is open 5-7 p.m. every Thursday and 10 a.m.-noon Saturday, Kids can stop by for free and tell Santa what they want for Christmas.
In addition to carolers, event-goers can tune their ears to tubas.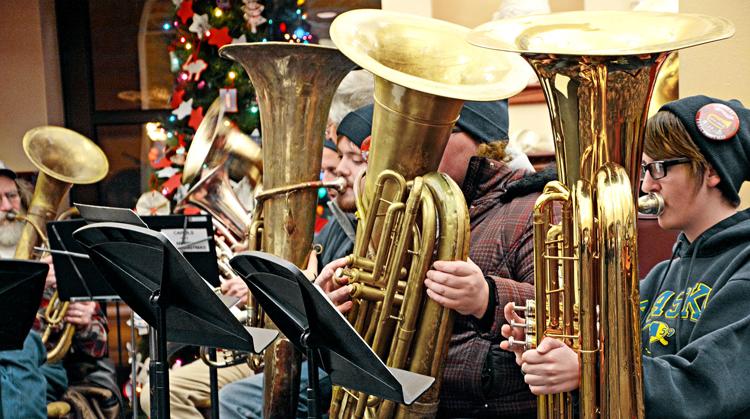 There will be a total of two Tuba Christmas concerts during the evening. The show at 6 p.m. will take place at Estherville United Methodist Church and the 7 p.m. will take place at the Estherville Public Library. The 7 p.m. performance is a singalong and all voices are invited to join in on the singing of some Christmas carols.
Ruter's favorite part of the night though has to be the horse drawn carriage rides.
"I kind of love the horse drawn carriage rides," she said. "It's the only time of the year that we do those downtown. The horses are just beautiful and huge and they have jingle bells and lights on them. They make a figure eight through downtown and all the businesses are lit up.
"It's very Hallmark."