Solsma's Punkin Patch celebrates 20th season selling autumn smiles
What started with a small trailer and a wheelbarrow by the side of the road has expanded exponentially over the past 20 years.
"It's a little bigger now," said Amy Solsma, owner of Solsma's Punkin Patch and Fireworks. "I just thought it would be a fun thing to do. It blows my mind that it's been 20 years already."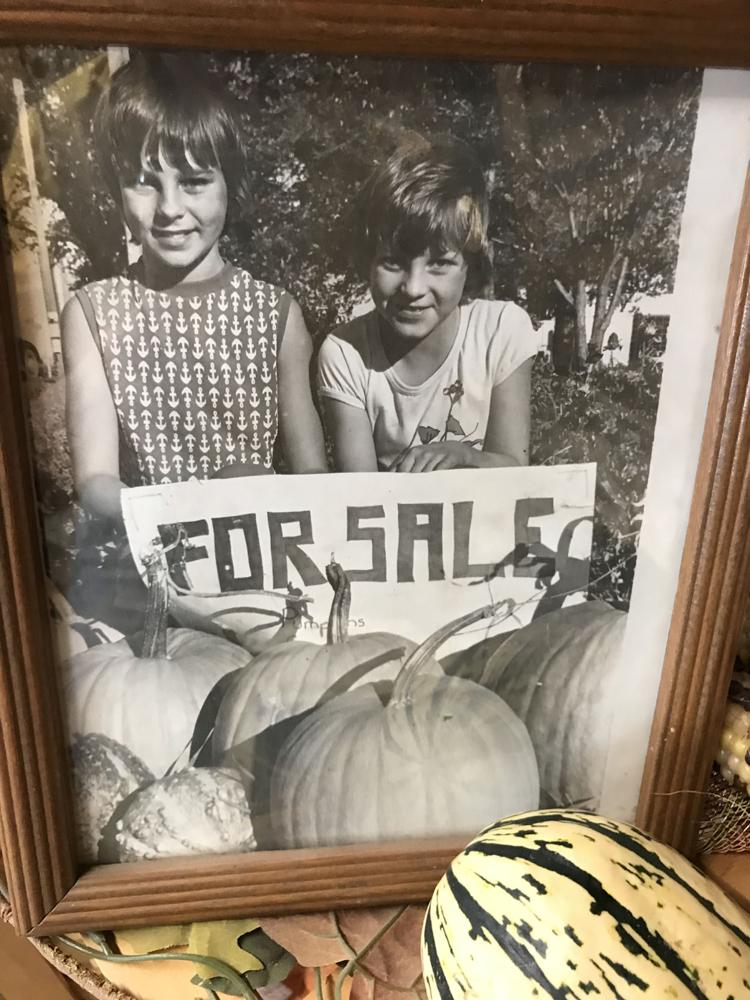 That first year was 1999. The first major addition came four short years later.
"In 2003 we add our little country store, asked a few local people, added some local consignors, and a couple have been with us every year since," Solsma said. "That was also the year we started the corn maze, so 2003 was a big jump up."
Ruby red popcorn, a unique favorite at Solsma's Punkin Patch, got started in 2008. It's become so popular itself that Solsma sends orders all over the country.
In 2017, they constructed a new air-conditioned building and expanded into the fireworks business.
This year, as always, they opened for the season on Labor Day this year and will continue through Halloween.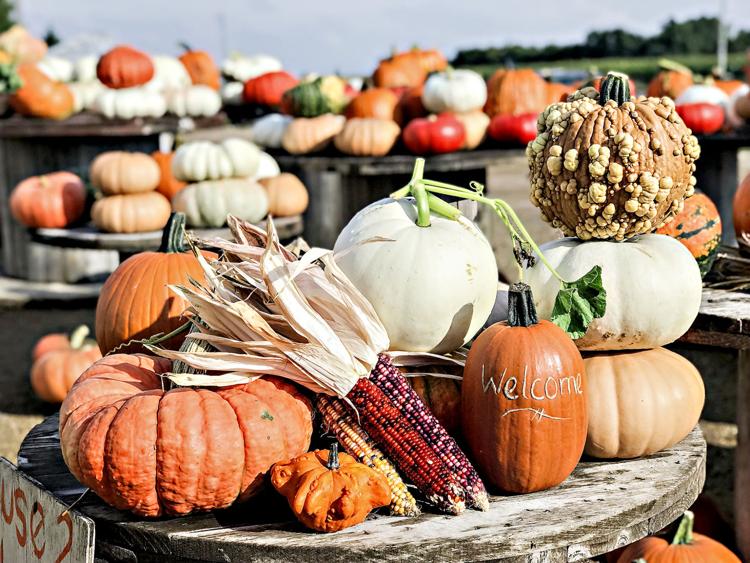 More than 75 varieties of pumpkins, gourds and squash will take care of anyone's autumn decorating needs.
"I love seeing new varieties that I plant that are super cool and I like to share those with people," Solsma said. "This year we have some really cool, bizarre new things. It's fun to see how they develop."
There is also a bouncy house, and a corn maze for families to enjoy.
Those who brave the maze will want to keep an eye out for a visitor this year.
"It's not a little visitor either, but actually a big sasquatch that has been spotted out there," Solsma said. "He seems pretty friendly, but you never know I guess!"
He'll go right along with the giant, colorful adirondack chair added to the grounds for photo opportunities.
Along with the new additions will be the mainstays at Solsma's Punkin Patch.
"We have our homegrown, drug-free Hereford beef. That's how we've always done it," Solsma said. "Our jams and salsa has been popular too."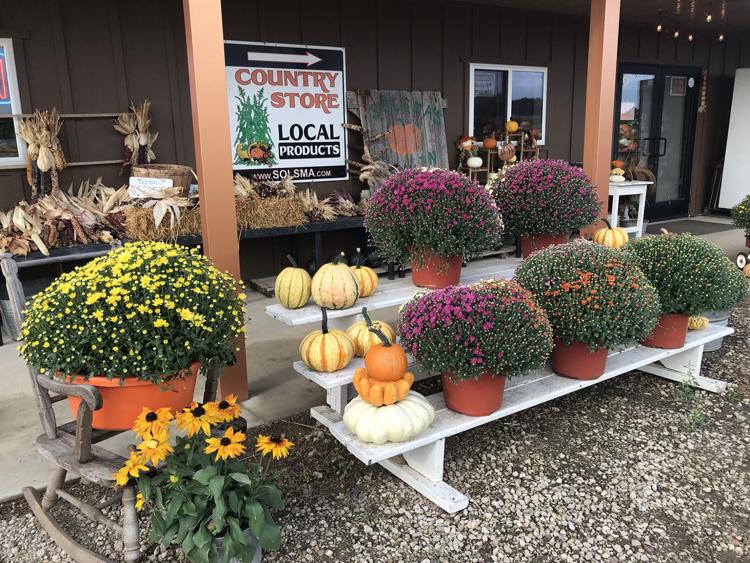 Visitors can also stop by for scheduled wine tastings and apple tastings that Solsma hosts in conjunction with other local businesses.
They can also put in orders for customized pumpkins.
"I carve them when they're growing. I do all the sports teams, slogans, and those have been really popular," Solsma said.
Whatever they come for, the customers at Solsma's Punkin Patch return year after year, and that's what Amy enjoys most.
"I just love visiting with people. I truly enjoy seeing them, stop back year after year. A lot of times it just once a year — whether they're coming home from the lake, or heading to the Clay County Fair and stop by — it's so much fun to see them again," Solsma said.