Fundraiser celebrates 30 years of lighting up the holidays
The Lakes Regional Healthcare Auxiliary is doing their part to share love this holiday season. It's a time for joy, love and memories.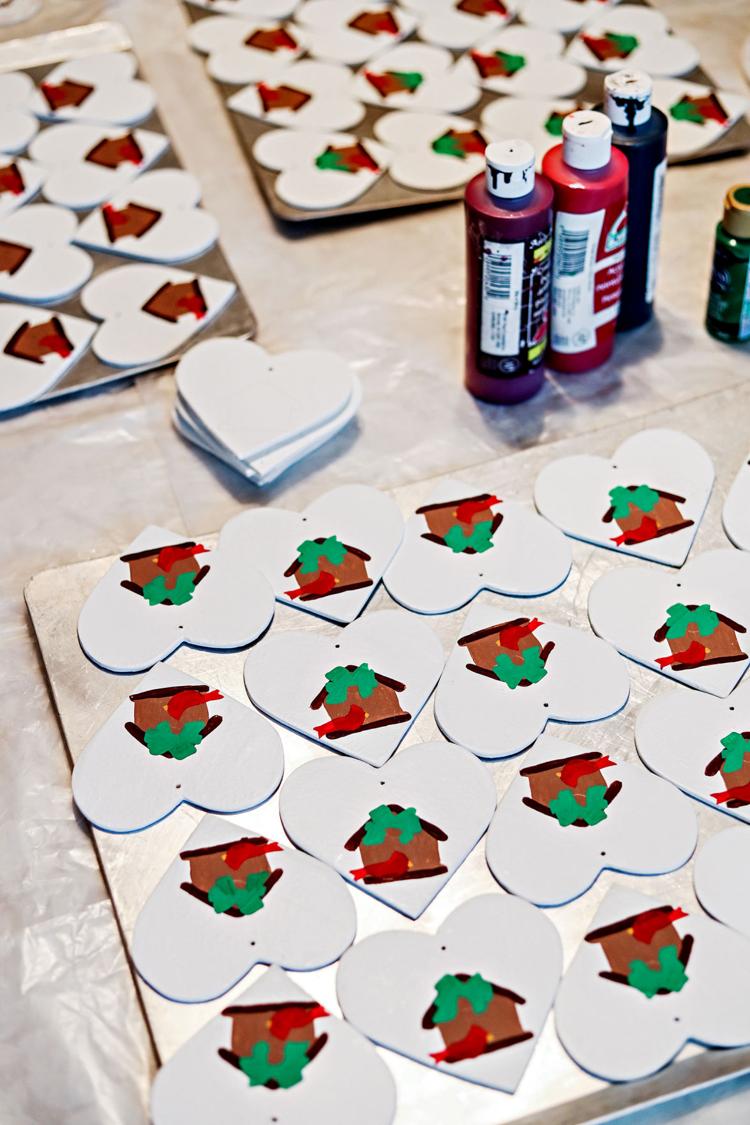 It's helped inspire a tradition and fundraiser that is 30 years strong.
For three decades, the Lakes Regional Healthcare Auxiliary has spread love and the spirit of the season with the Tree of Love.
The Tree of Love is both an actual physical tree on the property at Lakes Regional Healthcare in Spirit Lake as well as a fundraiser for the auxiliary.
The Tree of Love was started three decades ago in 1989 by Sally Parks, according to auxiliary member Leah Streeter, in honor of her late husband, Leo Parks. Sally purchased and planted a tree outside of the hospital. Though that tree no longer exists due to an expansion, there is still a Tree of Love on the property. Sally has also passed away and the Tree of Love's purpose has expanded.
The auxiliary sells a light to go on the Tree of Love and then those who buy a light will receive a handcrafted, hand-painted wooden ornament.
The lights that will be placed on the Tree of Love are placed on tree with the same mindset that Sally Parks planted the original tree 30 years ago.
"Many people decide to do a light on the tree in memory of a loved one or in honor of a loved one, an anniversary, birthday or something like that," said Willie Moeller, a member of the Lakes Regional Healthcare Auxiliary, who is one of the ladies on the committee helping to pull together this special event. "In return, we give the person an ornament."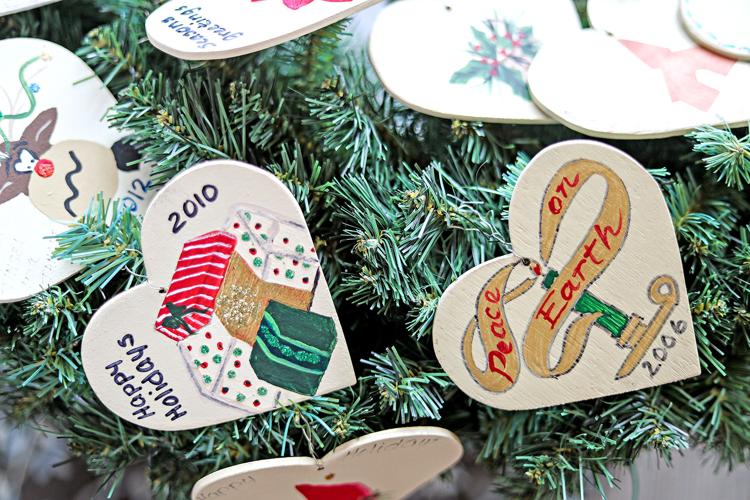 The heart-shaped ornaments are painted by hand by Arlene Krogman and Esther Jepsen. Every year, they make around 250 ornaments.
Lights for the Tree of Love can be purchased at the East Desk at the hospital and at that time people will receive their heart ornaments.
Each year, in addition to selling the lights for the Tree of Love, they have an event to officially light the tree and to help the community kick off the holiday season.
The free event has traditionally taken place the Sunday following Thanksgiving and will be held this year at 3:30 p.m. Sunday, Dec. 1.
"We just enjoy getting together with members of the community. There is a message given by a local pastor and we sing some Christmas carols. There are Christmas cookies and coffee and then we light the tree," said Moeller. "It's a special evening to honor your loved ones. It's just a special time in the community and the community supports the Tree of Love and expects it. It's just a wonderful part of the Christmas season in our community."