Ninth year for Wine Stroll in downtown Spencer
Spencer Main Street wants shoppers to sip and stroll once again down Grand Avenue in downtown Spencer.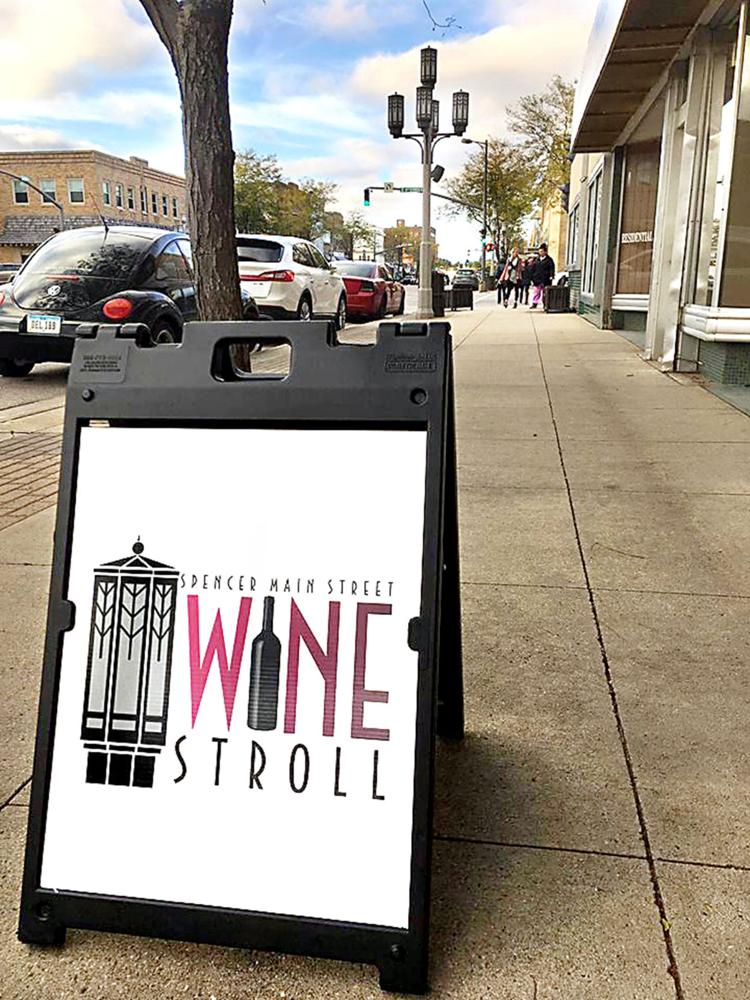 For the ninth consecutive year the Spencer Wine Stroll has been set up for people to enjoy a fun evening out on the town.
This year that evening is scheduled for Thursday, Oct. 10 from 5-7:30 p.m.
"This has become our premier event," said Nancy Naeve, executive director of Spencer Main Street. "It's so successful we've patterned other events like it."
Spencer is one of 54 communities in the Main Street Iowa program. Spencer Main Street hold monthly events designed to encourage people to visit downtown businesses as well as work with the businesses themselves to expand or find storefront locations downtown.
Those interested in participating in this year's stroll can register online through a link found on the Spencer Main Street website and Facebook page.
The cost is $10 in advance and $15 the day of the stroll, which includes a keepsake wineglass as well as hors d'oeuvres and treats at the participating businesses.
Arts on Grand will serve as Wine Stroll headquarters and participants can pick up their glasses and passport there starting at 4:30 p.m.
Each person is given a passport with eight assigned spots to visit downtown as well as two of their choice, which helps spread the traffic to all participating businesses. Naeve said there are 27 businesses participating in the stroll this year.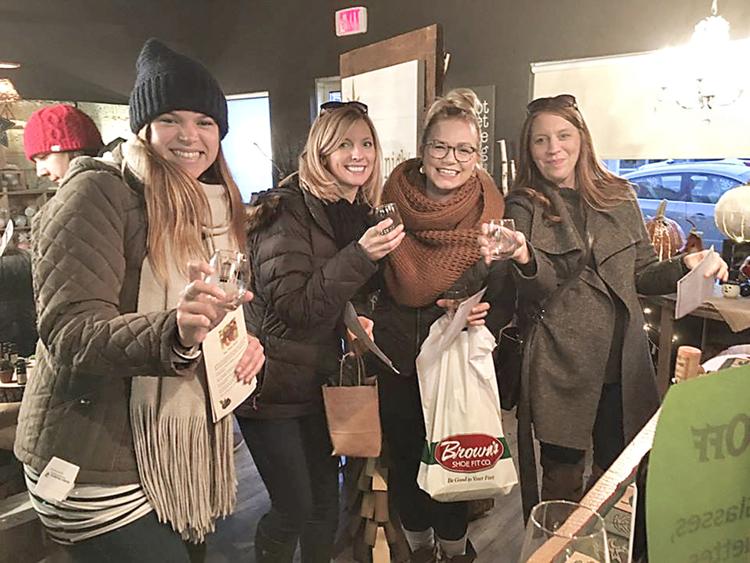 "I think it's fun because it can either be a girls night out or a date night. Plus you can try wine you may never have had before," Naeve said. "We love it because it brings people downtown and inside stores! Some of those stores you may never have been in and it helps with getting people familiar with all the variety downtown Spencer has to offer."