Hawk Valley Garden opens for 17th year near Spencer
The beginning of the Clay County Fair always means the beginning of pumpkin season for Sue Loring and her family.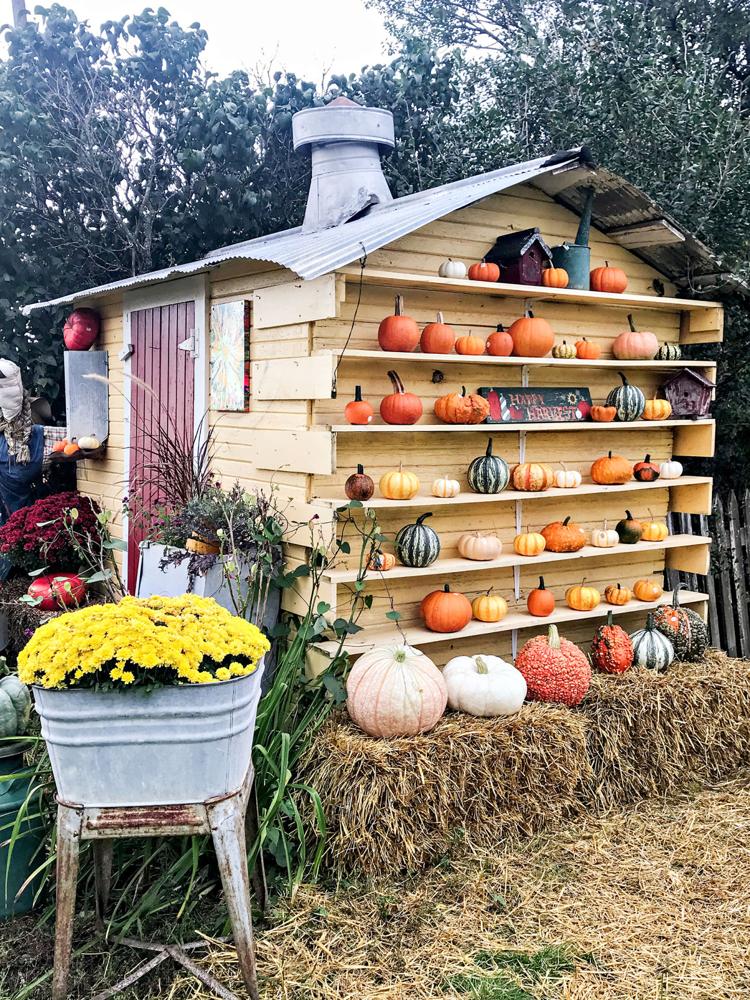 Loring, who owns Hawk Valley Garden located about four miles east of Spencer, said the pumpkin farm opened for business on Sept. 7 to benefit from the crowd of fairgoers traveling on Highway 18.
She said her and her family planted about 20,000 pumpkin seeds this year in the seven-acre garden. Visitors can come and pick out their own pumpkins to decorate for the fall season or they can buy pumpkins Loring and her daughter, Liz Quail, paint with various designs.
"My daughter and I both have art backgrounds, and so we are, every weekend, starting to have at least 50 or 60 painted pumpkins," she said.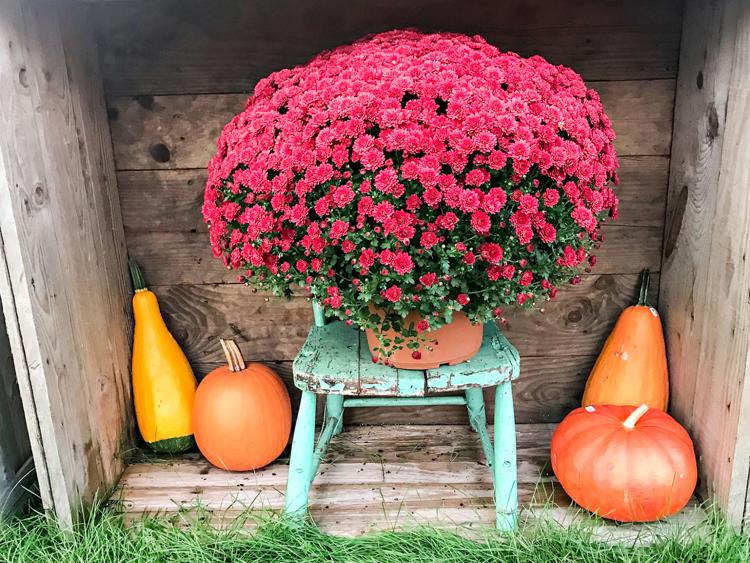 The designs on the painted pumpkins range from spooky Halloween themes, to a simple welcome message. The mother-daughter duo also paint characters on the pumpkins, such as the minions from the "Despicable Me" movie franchise. When they paint faces on miniature pumpkins and set them on metal legs, the pumpkins resemble spiders.
"Then we get hired by businesses and customers to paint their logo or whatever they want painted on it, too, so that's a whole other side market," Loring added.
During pumpkin season, Loring said her garage gets turned into a pumpkin store, where the family keeps the artistic pumpkin products as well as squash the business sells.
Quail, who manages Hawk Valley Garden, also arranges stacks of flat pumpkins without stems for people to buy as decorations.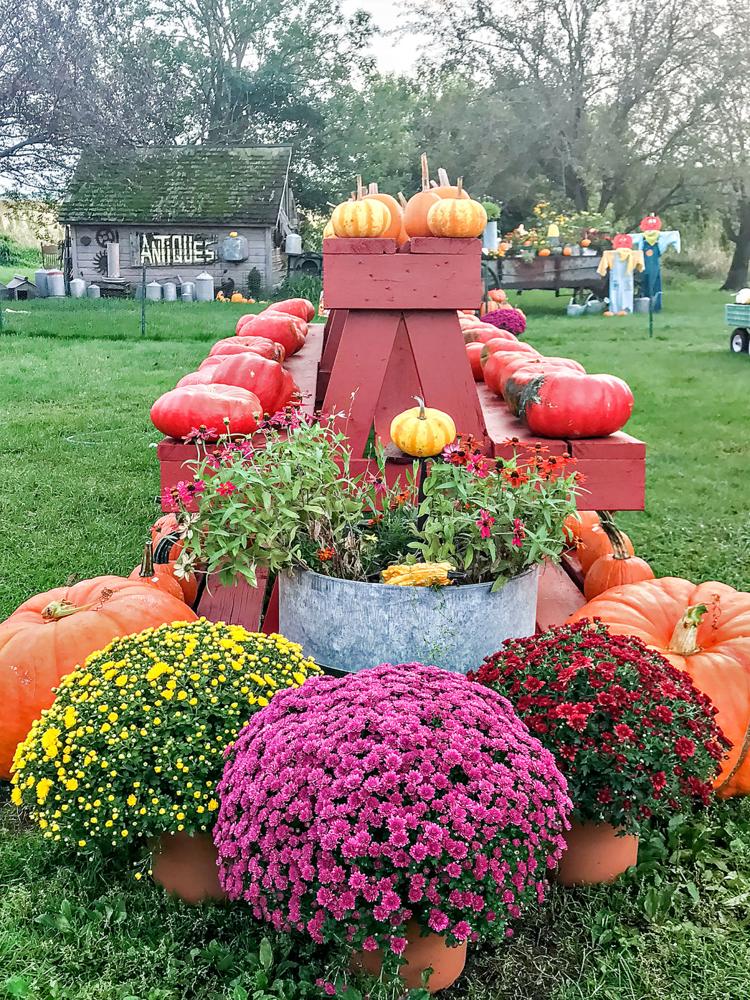 "She can stack anything, I tell you," Loring said. "She sits out there with five or six pumpkins, back and forth, back and forth. And it's a process trying to find something flat enough to stack on top of each other without sticking a stick in it."
The pumpkin stacks sell quick, too. Loring said they can start the weekend with 20 of the stacks and have them be gone the next day.
The prices for the pumpkins range based on their size. Loring said the smallest pumpkins can go for as little as 50 cents, while the giant ones can be as much as $50. However, the average pumpkins are usually about $5.
"We try to make it so like if a family comes in with $20-25, they're going to get quite a few things as long as they don't go crazy," Loring said.
The fall season at Hawk Valley Garden got off to a tumultuous start, since Quail delivered her second baby prematurely in August as the family was out picking pumpkins. However, Loring said Quail and her newborn, Owen, pulled through and are healthy.
Loring said Quail's other son, 2-year-old Wyatt, enjoys spending time with the family while they're out picking pumpkins.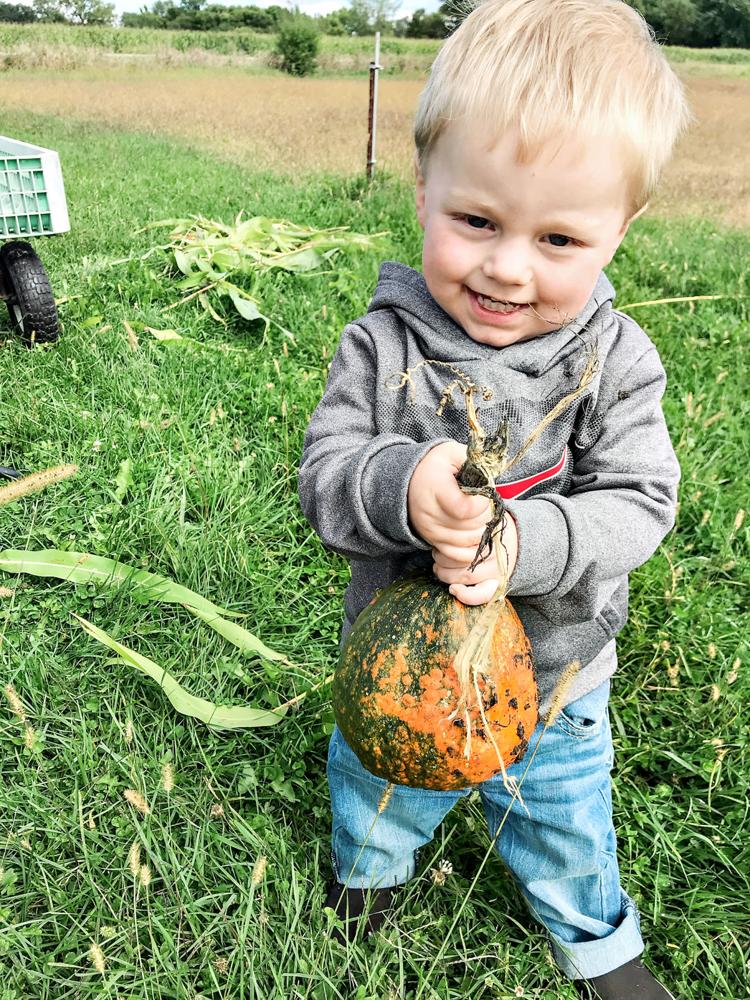 "He is a pumpkin boy," she said.
"He's out here, it's funny, he just loves it, we can't get enough of him," Loring added.
In addition to the wide range of pumpkins to choose from, people who visit Hawk Valley Garden enjoy seeing the exotic chickens Loring and her family raise and that roam the grounds.
"You get a full farm experience when you come out here," she said.
The hours the pumpkin garden is open this fall have changed from years past. Hawk Valley Garden will be open Fridays from noon-6 p.m. and Saturdays and Sundays from 9 a.m.-6 p.m.
Those wishing to contact Loring outside business hours can reach her or Quail on the garden's Facebook page: @HawkValleyGarden.
"I'm always on there, and my daughter's always on there," Loring said. "We try to keep it very fresh."