InnSpiration Vines & Wines hosts Grape Pick 'n' Stomp
An immersive experience awaits at InnSpiration Vines & Wines in Linn Grove.
The vineyard and winery is set to host its annual Grape Pick 'n' Stomp on Saturday, Sept. 21 and invites everyone of all ages to come enjoy the fun.
"We had our first event eight years ago, and that was even prior to the time when we actually had our winery up and running," said Sheila Thomsen, who owns the vineyard along with her husband Paul. "We had grapes but we weren't making wine at that time. Since then the winery opened in 2012 and we have been doing it every year."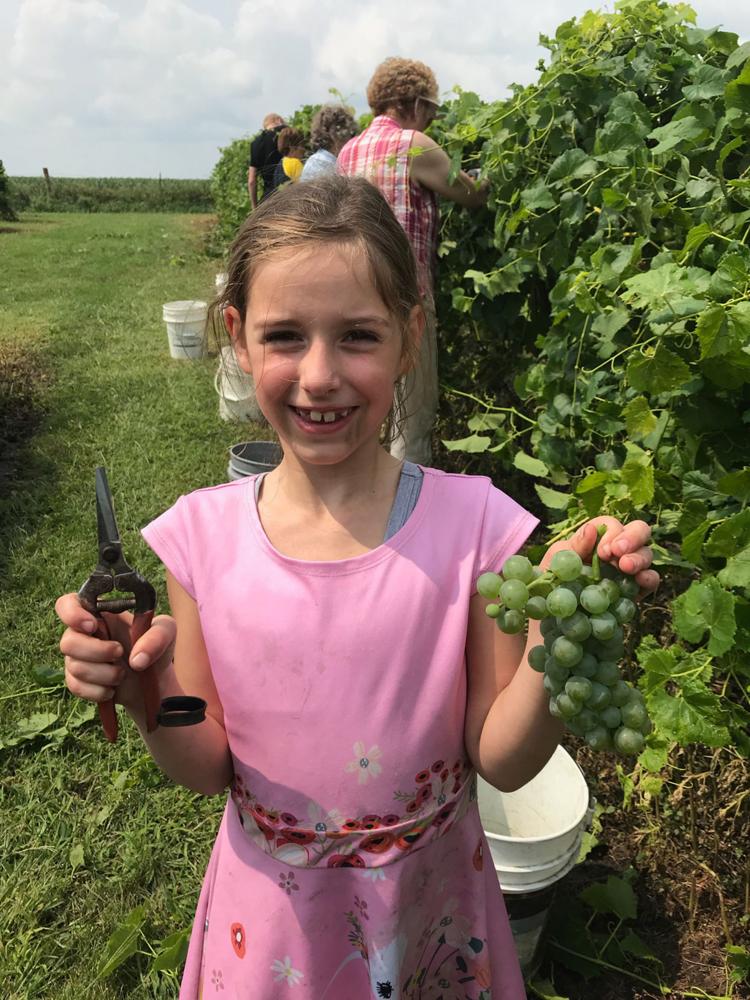 The day starts at 8:30 a.m. with volunteers from numerous surrounding communities coming in to pick grapes until about 11:30 a.m.
"That's always a lot of fun in the vineyard picking alongside other people. We have some of our regular pickers out there helping and talking about what goes on during that season," Thomsen said. "It's family oriented too. We have had little children all the way up to grandparents — if nothing else the kids like to play in the vineyard."
Anyone interested simply needs to call ahead and RSVP by Sept. 18 because a catered meal will be provided after the picking is complete.
Then the stomping fun can begin.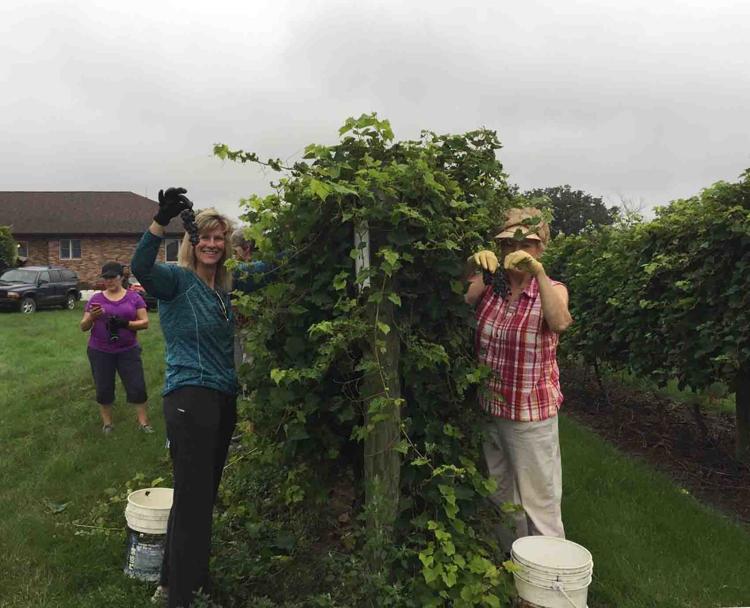 Those grapes that were picked in the morning get smashed to a pulp underfoot by teams of three people starting at around 1 p.m.
Two people do the stomping while the third is the "mucker," who is tasked with getting as much of juice as possible into a clear pitcher to be measured.
"They stomp for two or three minutes, which doesn't sound too long, but it is when you're the one stomping. The mucker gets the same amount of time basically trying to get through the pulp and get as much juice as possible through the nozzle," Thomsen said. "You're going to be a little messy when you're done with it!"
Bragging rights go to the winning teams.
Throughout the afternoon the winery will be open for tastings and lawn games will be set up outside for all to enjoy.
From 3-5 p.m. local musician Al Bodine of Laurens will entertain the audience.
"It's just a fun time for people to hang out and see what we're about, try our different wines, do a little tasting, listen to music and watch the grape stomping entertainment," Thomsen said.