Bruce Morrison's work up next at art center
Bruce Morrison loves the prairie landscape.
It's the subject of a majority of his artwork, as well as all the flora and fauna that call it home.
A few acres of native prairie surround his rural O'Brien County home and studio, providing all the inspiration he needs to make stunning representational works of art.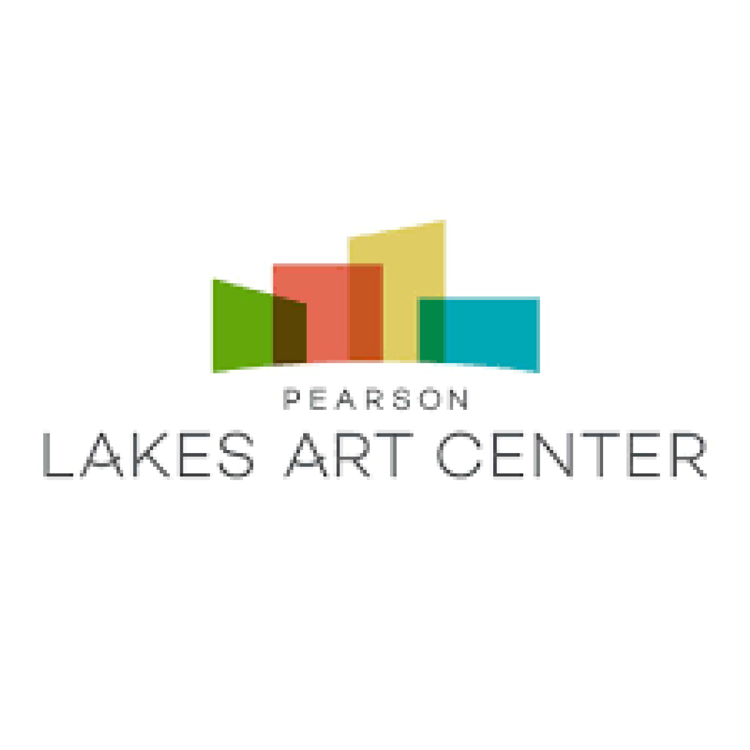 Oil paintings, colored pencil drawings, and photography will be on display during his first solo exhibition at the Pearson Lakes Art Center.
"Of Moment and Place" will be in the Weaver Lobby Gallery and McIlrath Landing Gallery until early January.
"We're thrilled we get to have a solo show with Bruce," said Danielle Clouse Gast, visual arts director at the art center. "He's a master of his technique. It's hard for viewers in some cases to differentiate between the photos, colors, and paintings. They're so close because he's such a master of his craft."
Morrison started honing his craft at a young age.
Fascinated with birds, Morrison saved up money when he was 12 years old to buy a copy of "North American Birds."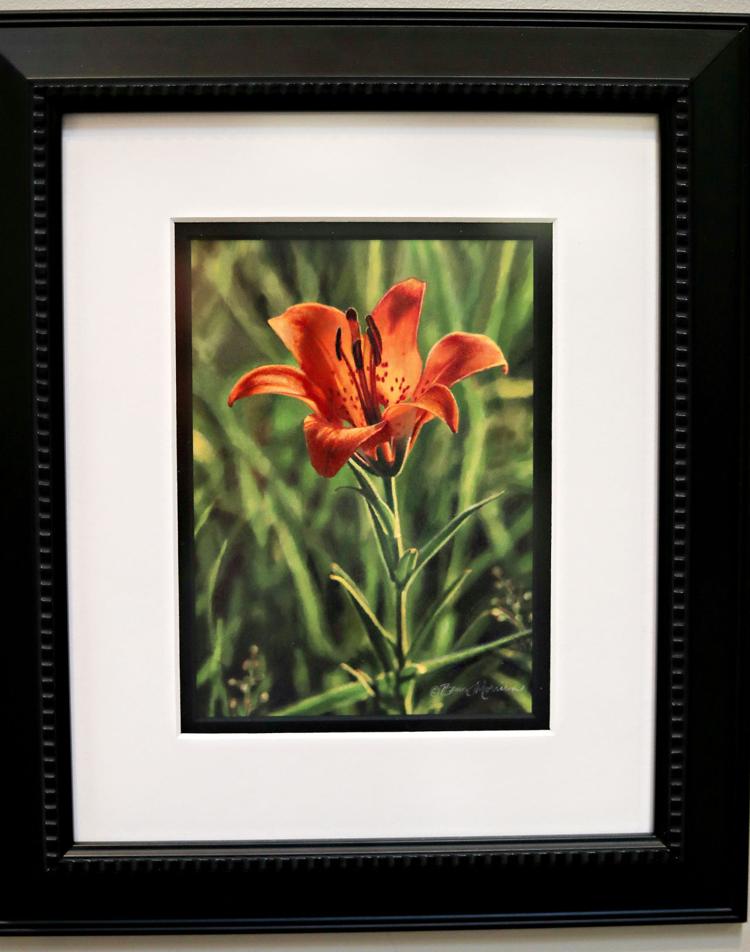 Enthralled by the illustrations in his new book, Morrison embarked on a mission to draw and paint birds himself.
The problem was that they would never sit still. So another savings campaign resulted in his first camera and lens.
"I started drawing birds from those pictures, and then I started really enjoying the process of photography. It was a blast," Morrison said.
That enjoyment extended to college where Morrison majored in photography with a couple minors, including painting.
"In college I started using a 4x5 camera and really liked it," Morrison said. "I had the college facilities to use and some of the prints blew me away with the detail you could get. The color prints were amazing and I thought this is what I want to do."
Ideas usually start with a photograph, or several of them actually.
Sometimes they stay that way. Other times they become parts of paintings or drawings.
"It's a really interesting process, putting marks down on something with a brush and making it look like something," Morrison said. "I've done a couple things as a photograph and then as a painting and I wasn't happy comparing the two, so I try to stay away from that. If something works really well as a photo that's where it's going to stay. Sometimes the photographs will just end up in my files as ideas for something else. Maybe the sky in one photo is really good and I'll use that part for a different landscape painting."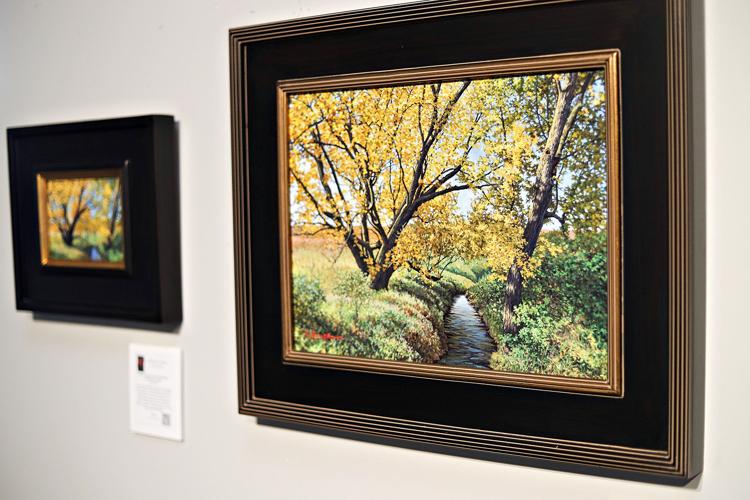 One painting hanging in the gallery in particular makes use of several photos.
Morrison had many photos of warblers flying and hopping around the twigs of a wild plum tree.
In some the birds were blurry and in others they seemed to strike the perfect pose. In yet another a fly was caught by Morrison's camera as it hovered over a blossom.
Combining his favorite elements from each photo, Morrison conjured a precise painting encapsulating the drama playing out among the plum tree blossoms.
I'm just celebrating our natural heritage, which is really important to me," Morrison said. "Even when I was a kid taking pictures of birds so I could draw them, clear up to the prairie infatuation I seem to have now, all of it is very important to me, and for us to take care of it."