Pumpkins on Garfield open for eighth fall season
The 10-acre corn maze at Pumpkins on Garfield may change every year, but what doesn't change are the reactions on kids' faces once they emerge.
"Everybody that goes through the corn maze, they usually come out with smiles on their face," said Mark Kooima, who has operated the pumpkin farm south of Doon with his family for about eight years.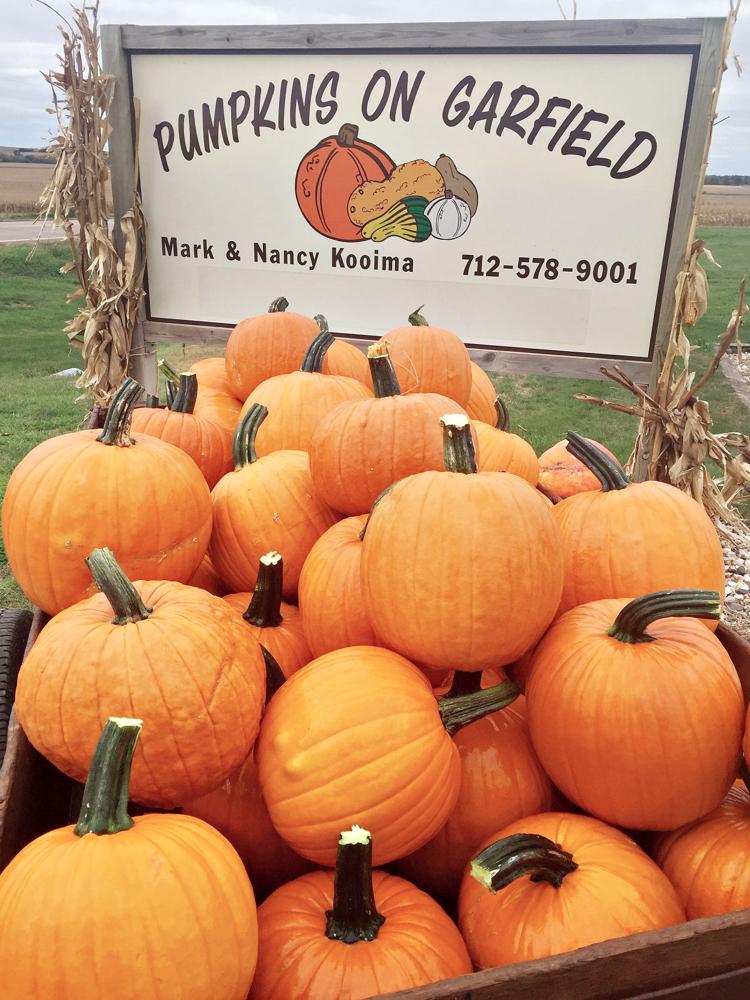 Pumpkins on Garfield opened on Sept. 7 this year and will not close until Oct. 31. The farm is open 10 a.m.-9 p.m. Monday-Saturday.
The corn maze is only one of the main attractions at the farm.
Kooima said kids and their families also enjoy browsing the large selection of picked pumpkins and gourds on display in the 4,000-square-foot shed.
"There's probably 100 different types of pumpkins and gourds in there," he said.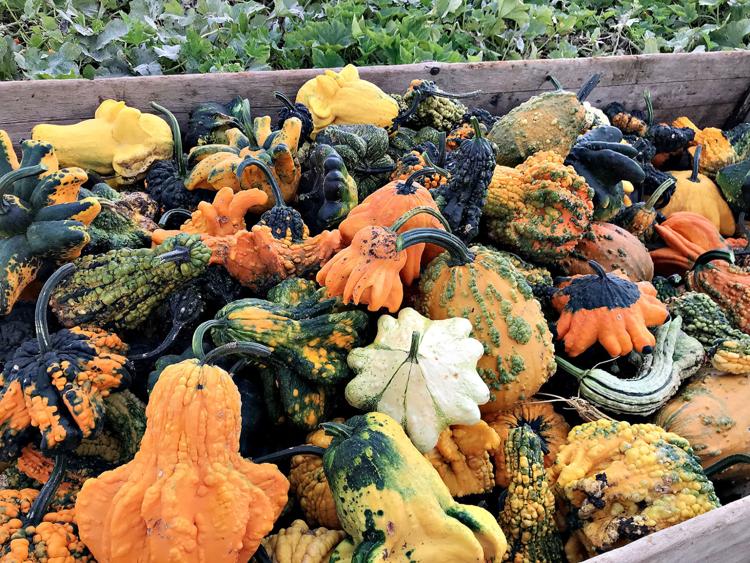 The price of individual pumpkins and gourds varies, but Kooima said the cost is never more than $5 each.
The admission price for the corn maze is $7 per person, with children age 4 and under able to enter for free. Groups of 20 or more people can run the maze for $6 per person.
Kooima said the corn maze contains 10 different stations for people to find when they go in, as well as a hidden object he places inside.
Each year, he changes the design of the maze by using GPS equipment set up on his mower to follow maze designs he finds on the internet.
"I put the picture of the maze on the GPS guidance system, and there's a little icon on that screen that represents a tractor," he said. "I just made that tractor drive across the black lines of the picture and I cut it out."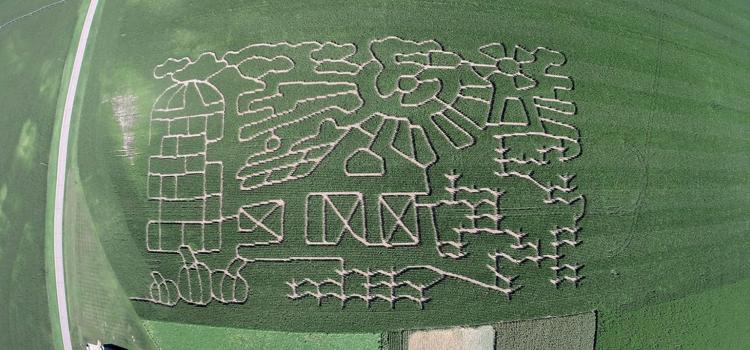 The maze designs through the years have ranged from farm scenes to aquariums to airplanes to a Halloween-themed scene of Charlie Brown.
Kooima said he brought back a farm design this year, meaning an aerial view of the maze shows an outline of a barn, a grain silo, corn fields and pumpkins.
Weekends tend to be the busiest time of the week for the pumpkin farm as long as the weather isn't rainy. Kooima wasn't sure how many people visit throughout the season, but said they travel from all over northwest Iowa and nearby communities from Minnesota and South Dakota.
"It seems like about a 50-mile radius is where we're pulling people in from," he said.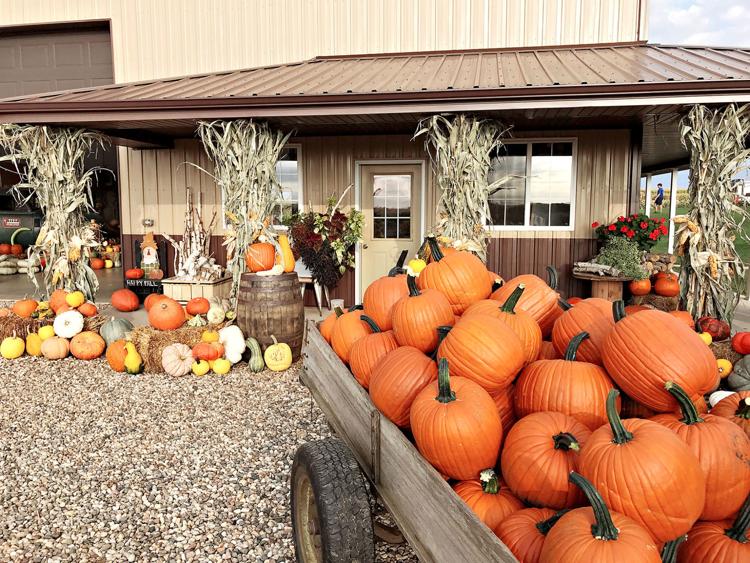 Toward the end of the season is when sales of pumpkins picks up due to people wanting to carve their jack-o'-lanterns before Halloween arrives.
Kooima said this year the farm had a particularly good crop of pumpkins and gourds, with many of them turning out larger than usual.
"We're sitting good for the month of October."