Angie Huffman elevates everyday moments in art center exhibit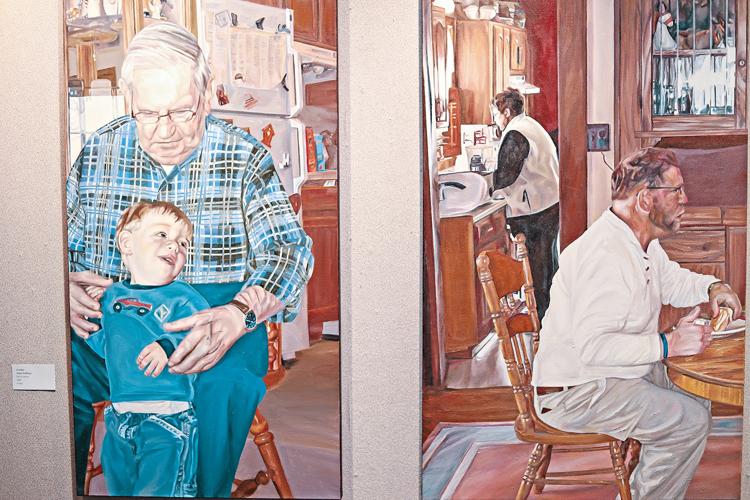 Every day in life is made of a series of moments. Some are memorable while perhaps most of them are quite unremarkable.
Angie Huffman's work focuses on the latter and brings them into stunning focus on canvas with a new exhibit at the Pearson Lakes Art Center in Okoboji.
"You Were Probably There" will be on display through March 7 in the Weaver Lobby Gallery and McIlrath Landing Gallery.
Huffman resides in Cedar Rapids and has had work in the art center's juried Biennial Exhibition in previous years as well as the current exhibition in the Monte Pearson Gallery that is coincidentally running about the same time frame as her solo show.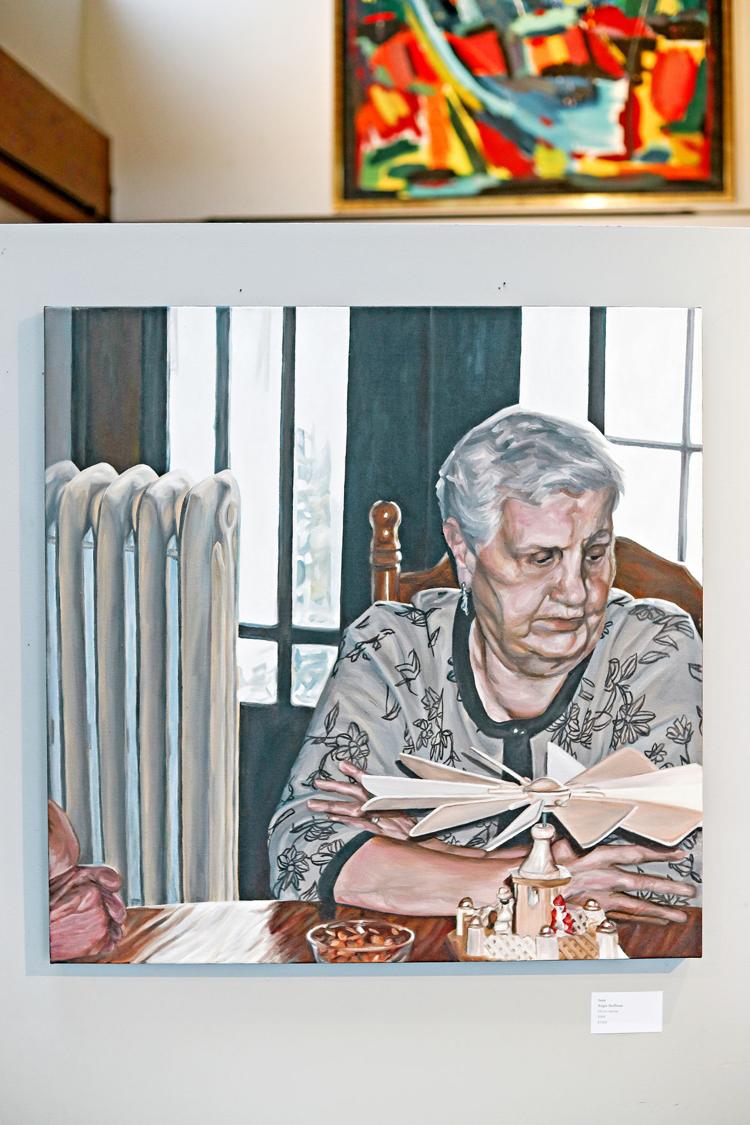 "It's fun to get to know an artist through their work and then it's really to get to know the artist behind the work," said Danielle Clouse Gast, visual arts director at the art center. "With Angie's work we'd been seeing smaller-scale, well composed canvasses in this hyper realistic detail that were still painterly at the same time."
While there are some small scale pieces in the current exhibit, there are more medium-sized and large scale canvasses on display. The work goes back as far as 2008 spanning the length of Huffman's career to date.
Visitors to the art center will see Huffman's work as soon as they step through the doors.
And they may see a bit of themselves in each canvas, which are oil paintings derived from photographs, many of which are from the artist's own collection. Some even include the artist herself.
"It's recognizable subject matter," Clouse Gast said. "They look like old photos you'd have lying around at home. The commonality of all of these is that if you were scrolling through your phone they may be the photos you'd delete. They're so normal or mundane they could be forgotten and those are the things Angie is attracted to — capturing those moments."
In her artist's statement, Huffman says "I render scenes from generally unremarkable life events that bring me joy when I first see them. Though mundane, they reach out with a harmonious balance of composition and color. Quiet and wordless, they imply visual narratives and ask for further consideration."
Simple moments like sitting at home with the grandchildren, standing poolside after a day splashing around or waiting in a restaurant booth for dinner to arrive.
All are moments viewers could easily visualize in their own lives and makes for an easy connection with Huffman's paintings.
"These are images and moments in time that pass us by and she's stopped and taken a closer look at them. That's been a fun part of the show too, it's so relatable," Clouse Gast said.
And while the scenes themselves may be commonplace, Huffman chooses each one carefully.
"Not only do we see the quality of work and the time she put into it, but there are also her thoughts behind the pictures she selects and the choices she makes," Clouse Gast said. "She's very careful in choosing what she spends time working on and there's much more to each painting than what you see on canvas."
And if you look carefully you will probably recognize a moment that could easily have been your own.