Education center offers free options at the fair
Educational opportunities will abound at the Clay County Fair in Spencer this year.
Daily activities and exhibits at the Sundholm Environmental Education Center, or simply the Sundholm Log Cabin, will provide plenty of ways for fairgoers to learn about animals and nature.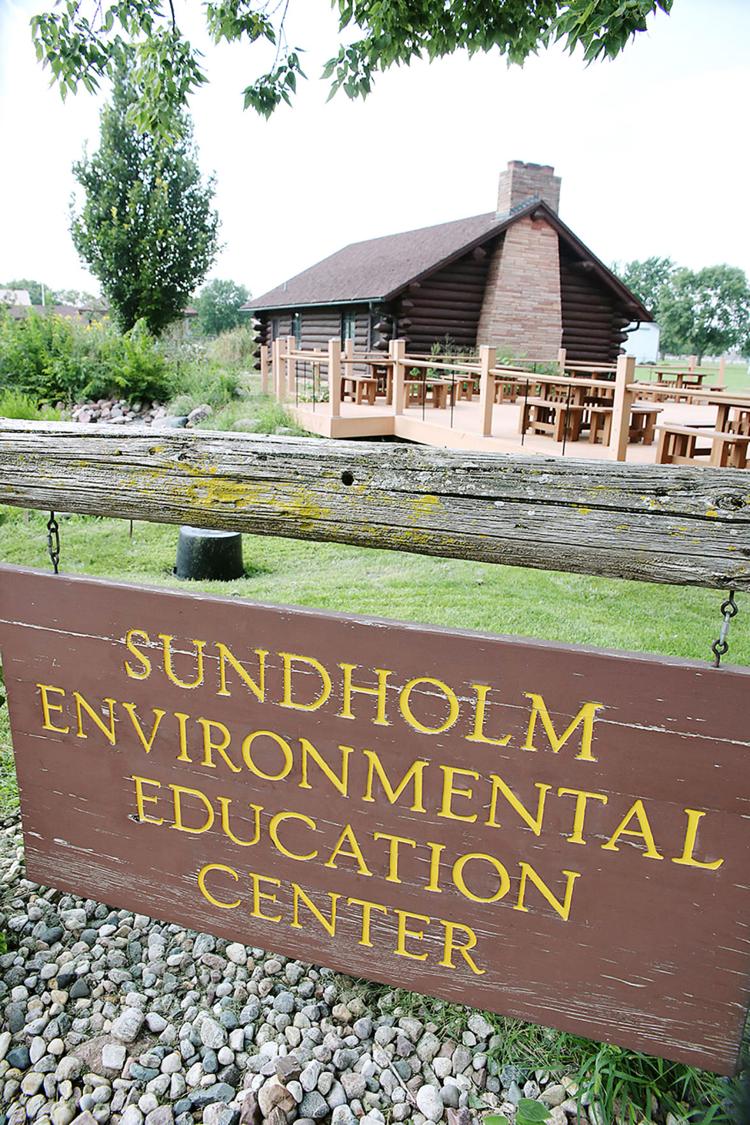 "It's all hands-on nature activities," said Brianne Blom, a naturalist with the Clay County Conservation Board. "And the programs, the guests can come and actually view at our gazebo."
Naturalists will hold informational sessions about a range of live animals, including snakes, live raptors, mammals and turtles throughout the week. A live bald eagle will also be at the log cabin at 11 a.m. and 1 p.m. on Monday, Sept. 9 and Friday, Sept. 13.
Back again at the Clay County Fair this year will be the ZooMobile, a mobile zoo exhibition based out of the Great Plains Zoo & Delbridge Museum of Natural History in Sioux Falls, SD. It will be at the education center on Sunday, Sept. 8 and Saturday, Sept. 14.
Blom said one of the main benefits of having the ZooMobile visit the fair is that it can show animals that are not native to Iowa.
"Our conservation cabin, you know, has native animals or native things because we're in Iowa, but the ZooMobile has stuff that we can't provide," she said. "Like you can't provide, you know, a lizard from Australia."
From 10 a.m.-noon on Sunday, Sept. 8, the Insect Zoo from the Iowa State University Department of Entomology will also be on display, which Blom said will be a first for the Clay County Fair.
Blom said the education center attracts many people throughout the week who want to see the animals and learn about the species that are native to Iowa and those that aren't. Some visitors even stop by the cabin every day of the fair.
"I met a lady the other day that goes to every program or tries to go to every program every day," Blom said.
In addition to the environmental education center, Grandpa's Barn will be another site for educational fun.
At the barn, fairgoers can see numerous species of baby animals such as sheep, goats, pigs, calves, chickens, rabbits, cats and even ostriches. New on display this year will be a Highlander calf and its mother, which will be kept in a paddock in a grassy enclosure outside the barn.
Aside from the animals, the barn has numerous interactive opportunities for visitors to enjoy, such as a milking parlor where fairgoers can experience what milking a cow is like by milking a plastic cow simulation. There are also virtual tractor and combine simulators.
There will also be crop plots around the outside of the barn to give fairgoers the experience of walking through a field. The crops will include Iowa staples, such as corn and soybeans, as well as several different cover crops.