South Dakota to raise curtain on Christmas farce this season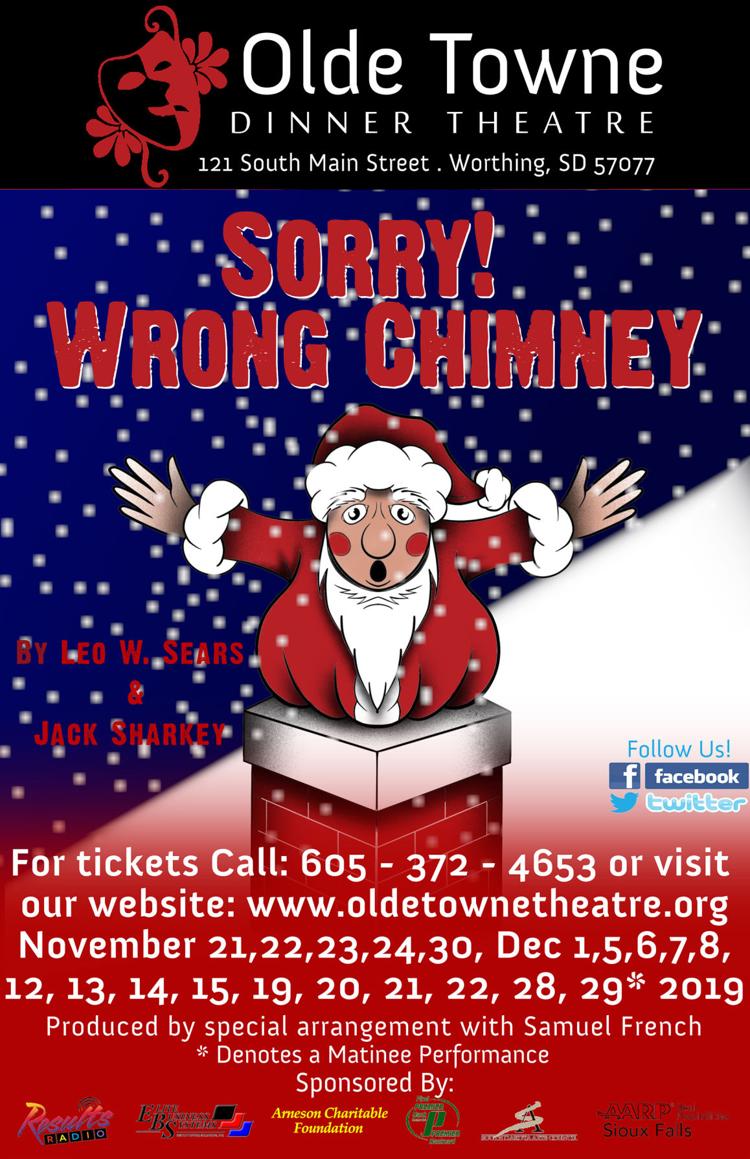 A Christmas-themed comedy about love, misunderstanding and even hypnosis is sure to put audiences in the holiday spirits while making them laugh out loud.
The holiday show "Sorry! Wrong Chimney!" by Leo W. Sears and Jack Sharkey will premiere at 8 p.m. on Thursday, Nov. 21, in Worthing, SD, at the Olde Towne Dinner Theatre.
Other showtimes will be 8 p.m. on Nov. 22, Dec. 5-6, 12-13, 19-20, 7 p.m. on Nov. 30 and Dec. 7-8, 14-15, 21-22, 28 and 2 p.m. on Dec. 29.
Directed by John Boe, the show revolves around a newlywed couple who are preparing for Christmas.
"The husband is working late every night, and the wife is starting to wonder if he's having an affair," said Boe, who has been directing at the Olde Towne Dinner Theatre since 2012.
"But it turns out that he's actually working a second job as a department store Santa Claus to get her a nice Christmas present."
However, when the wife overhears a misleading conversation, she comes to believe that her husband is, in fact, cheating on her.
She then enlists the help of a hypnotist to charm her husband into loving only her again.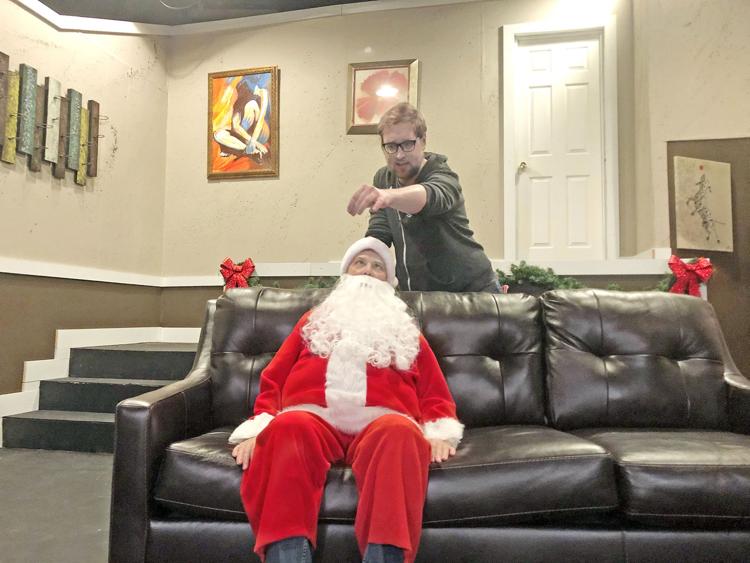 When the hypnotist mesmerizes the wrong person, farcical hilarity ensues.
"It's a lot of over-the-top ridiculous comedy, but it's Christmas themed," Boe said. "So I'm hoping we'll get a lot of laughs and help them kind of get in the Christmas spirit at the same time."
An hour and a half before the show begins, audiences will enjoy soup, salad and the main course of a meal; during the show's intermission, they will have dessert.
"There's not much eating going on when the play is actually going," Boe said.
He said the theater does not always put on holiday-themed plays every year, but it has put on a few of them through the years.
"I personally enjoy doing the holiday-themed show around the holidays," he said. "It helps me get more into the holidays as well as the audience and the cast."