Main Street presents "Little Shop of Horrors"
A lonely flower shop clerk. A monster flower from outer space.
A match made in musical comedy heaven and one Jackie Van Oosbree has been wanting to bring to the stage for Main Street Community Theatre for quite some time.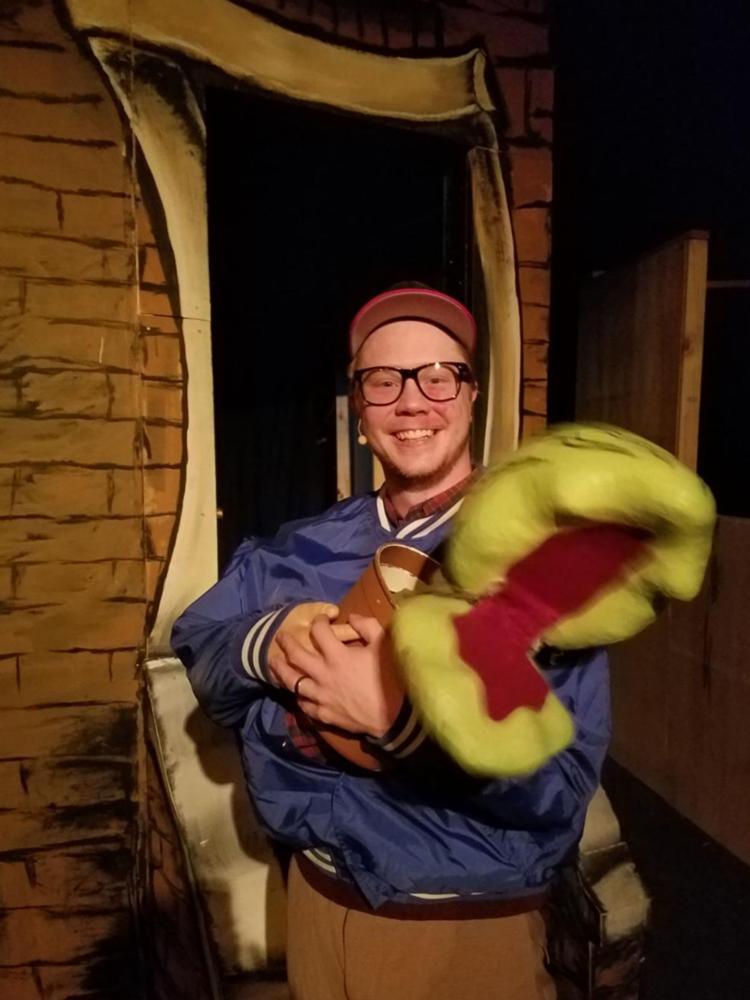 "Like most of my shows, I've been thinking of doing this one for a long time," said Van Oosbree, who is directing the production of "Little Shop of Horrors" along with Denise Haack. "Of course in a small community we have to think about if we can cast the show and I was pretty sure I could do that this year. The timing was right. We've expanded the ensemble and we have a chorus of people so that we have a larger show than normal. We make it work so everyone is having fun on stage."
"Little Shop of Horrors" will be presented at Main Street Theatre in Emmetsburg on Nov. 15, 16, 17 22, 23 and 24 with tickets running just $10 per person.
It is the story of the unhappy flower shop employee Seymour Krelbourn, who works at Mushnik's Skid Row Flowers in downtown Los Angeles.
He pines for his beautiful and sweet co-worker Audrey, and eventually comes across a strange and mysterious plant he names Audrey II in her honor.
This plant is no ordinary species of flora however and soon reveals its sinister side.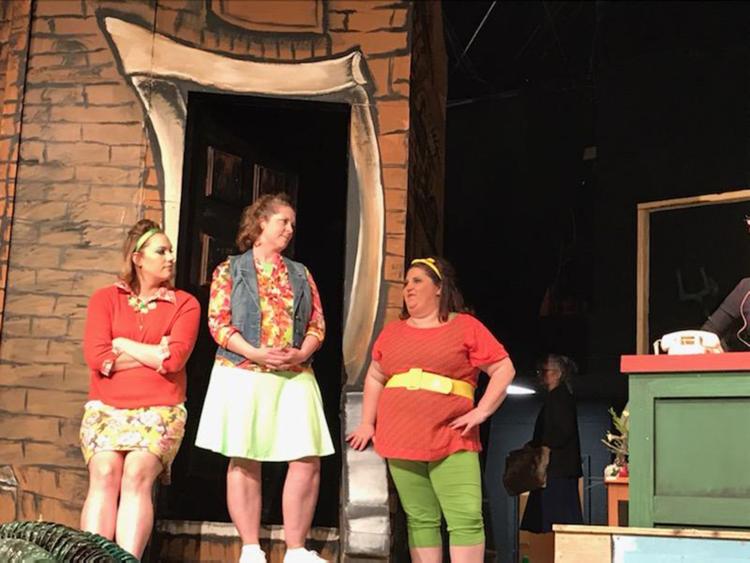 "The music is fun and of course there is the whole other layer with the puppets," Van Oosbree said. "We rented the Audrey IIs that Spencer Community Theatre built several years ago. We're going to augment them a little bit, make them a little more menacing. We thought they were a little too benign and they gave us the ok to give them some teeth."
This is where the horror part of "Little Shop of Horrors" comes into play.
Audrey II needs blood to survive and begins to manipulate the hapless Seymour into fulfilling his needs.
"I'm a big fan of horror and alien movies so that's obviously another reason I like this show," Van Oosbree said. "In the 60s there was a movie called The Day of the Triffids, which I thought was one of the scariest things I ever saw as a little girl. It's all about these man-eating plants from outer space, and so I've been kind of channeling that."
The show is also currently being revived on Broadway, which Van Oosbree has taken into account.
"The new Broadway adaptation is talked about being grittier and I thought about that too," Van Oosbree said. "It's kind of hard to make musical comedy gritty, but I think if you listen to some of the words he's made this pact basically with the devil, says he will do anything to get out of here and starts letting people die to do that. He gets going down a pretty slippery slope."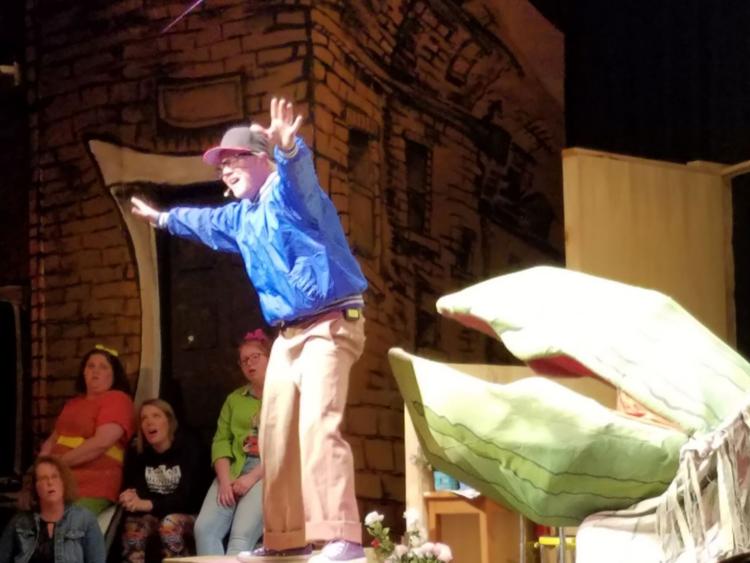 Being able to put a new twist on a popular production is a big part of the appeal.
"That's what's fun about theatre," Van Oosbree. "Every time you see a show more than once it's going to be the same show but different. And this is definitely going to be different. We try to do really good theater and work really hard on our product so I think we have a pretty great entertainment value."
So sit back and enjoy the show. Just don't feed the flowers.