Winter Teen Art courses available at art center
Classes are in session at the Pearson Lakes Art Center.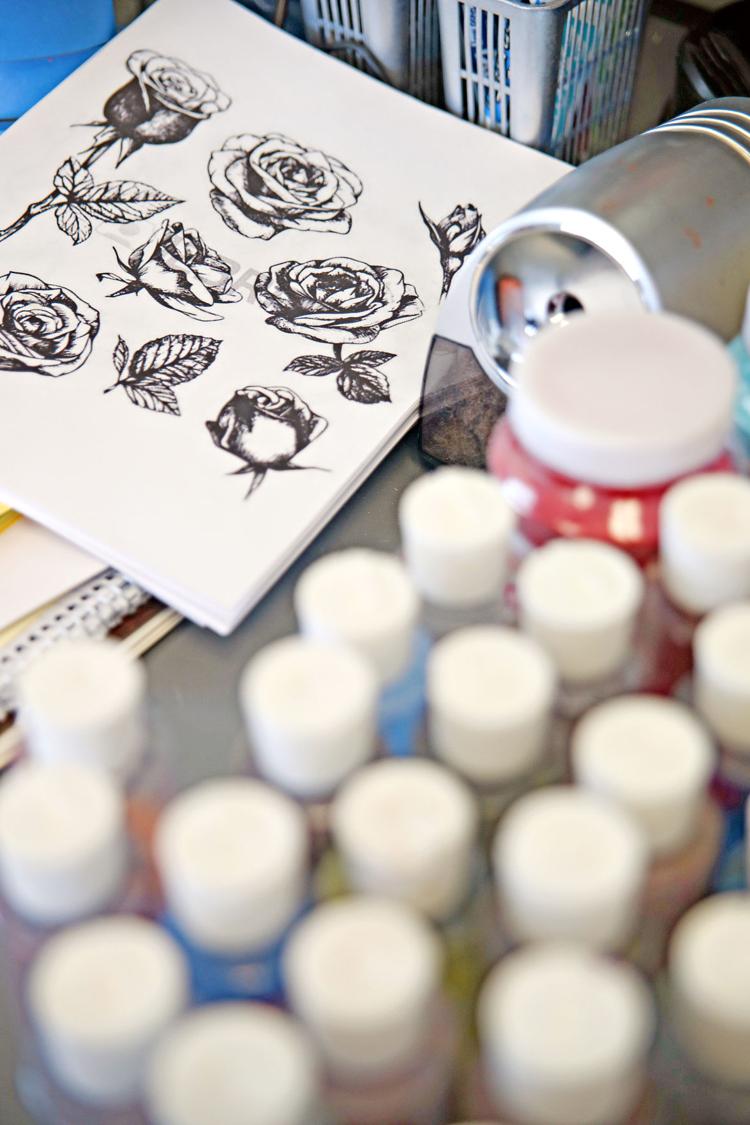 Four courses remain on the Winter Teen Art schedule and will cover a wide range of topics from minimalist clay sculpture to Gothic window architecture.
Each two-week class meets Wednesdays at the art center in Okoboji from 4-5 p.m. and costs $12 for members or $16 for nonmembers.
Up next is "Minimalist Clay Portrait Sculptures" on March 4 and 11.
"In that class we'll be using large slabs of clay and taking a look at portrait of someone from the shoulder up. It could be themselves, someone they know, or it could be someone they make up," said Holly Zinn, education director at the art center. "They are going to focus on certain features and tell the story of this person with as few pieces of clay as possible."
Each piece will be about a foot in height with any additional pieces of clay being coiled, scored and adhered to the face.
"It may be a simple characteristic like the shape of the nose and maybe one eye — a distinguishing feature," Zinn said. "Then we'll use a fun fired glaze to complete the project during the second week."
Following that up will be "Metalsmithing: Cuff Bracelets" on March 18 and 25.
Students will work with thin, malleable sheets of aluminum and copper learning how to cut and form them.
"We'll hammer them over a form to make cuff bracelets," Zinn said. "They can cut contours into that bracelet with different tools and learn to add texture or metal stamping onto that. We'll be forming it the first day then adding designs and different metal polishes and enamel paints for some color if they want."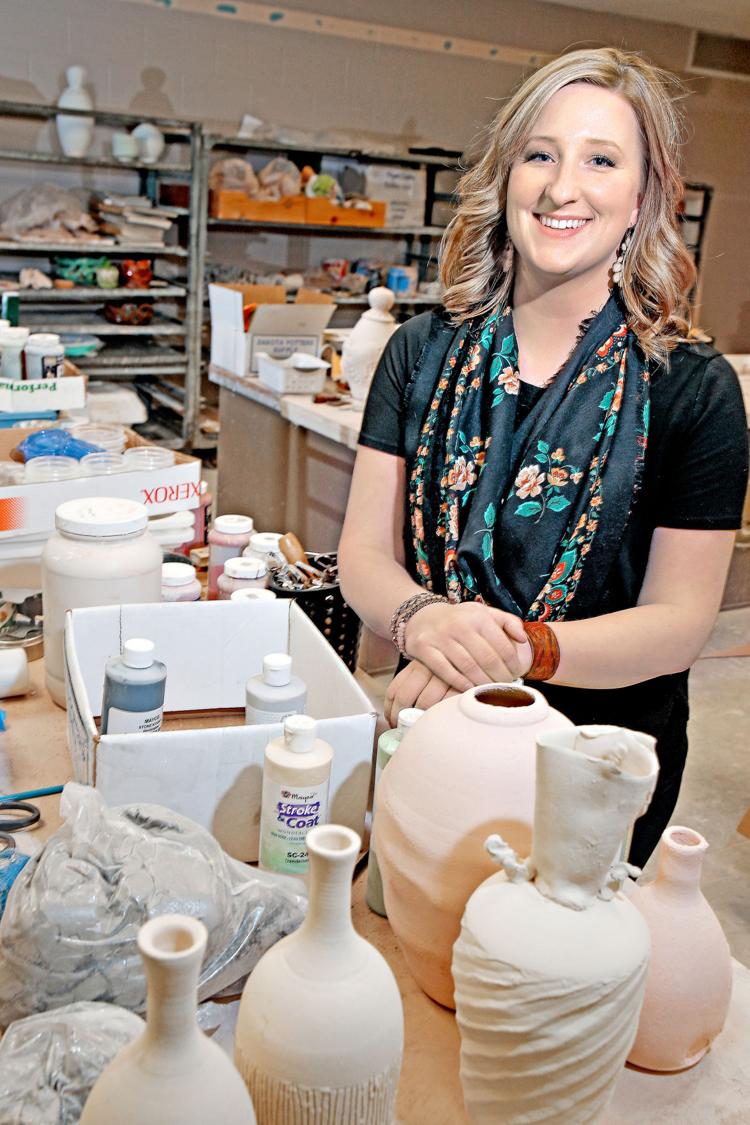 On April 1 and 8 students will study Gothic art for "Gothic Window Architecture Drawing."
"We'll be looking at examples from churches, state buildings and places like that. A lot of them will be European but we'll take a look at where we may have that around here."
Students will use gridded paper to practice technical drawing of the basic designs and traditional shapes of Gothic window art. During the second session they will transfer to a finer paper quality using illustration markers for fine detail work.
Wrapping up the slate of classes on April 1 and 8 will be "Fabric Batiks."
In this class participants will learn the process of resist painting on fabric.
Through using waxes, dyes, inks and learning several application techniques they'll produce a tapestry they'll be able to hang at home.
According to Zinn the classes attract students from each of the Dickinson County school districts, Estherville, Spencer and as far as Lakefield, MN, as well as area home schooled students.
She tries to introduce them to new mediums in art as well as new techniques, materials and processes within each artistic realm.
"Sometimes people think that art is just painting or drawing," Zinn said. "They don't always know there are so many different niches within the arts and I think that's another place we can step in and educate them about all these mediums they didn't know existed. I hope to help them find their niche whether it be for a hobby or a career."