The Christmas Grainery in rural Sheldon sells trees, wreaths this holiday season
Christmas has arrived at the Alexander farm.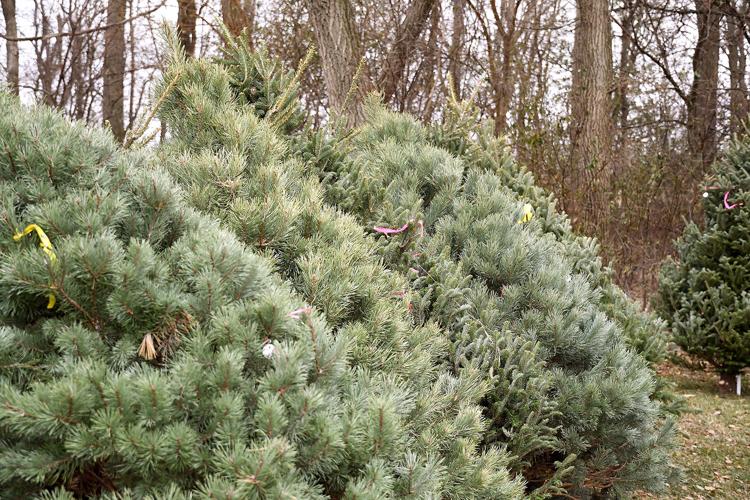 Last year, Debbie and Greg Alexander opened their Christmas tree farm called The Christmas Grainery in rural Sheldon to the public.
The trees they planted aren't big enough to cut down yet, but they've brought in 50 Christmas trees from a supplier in Ames of different varieties and sizes this year.
"We have canaan, Fraser, concolor — those three are firs. We also have Scotch pine," Debbie said. "In a few years we will have our own Christmas trees."
The trees range in size from seven to nine feet tall and range in price $45-$65.
The Alexanders have been planning to open a Christmas tree farm for years.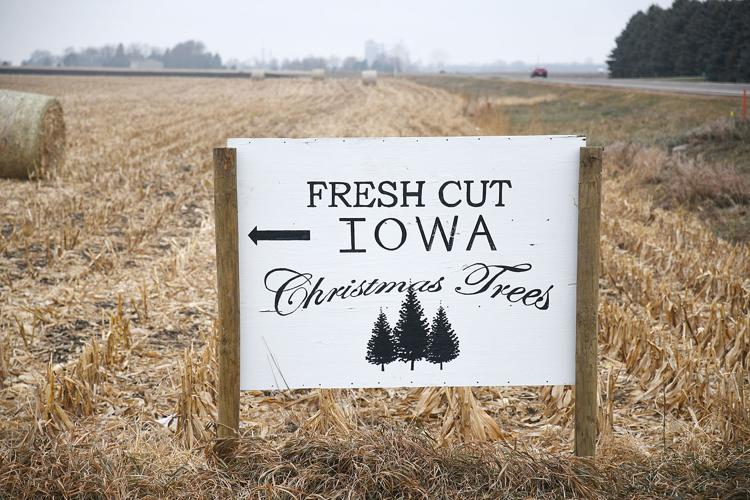 "We opened last year and it was something we had wanted to do in retirement. We just sped it up when I decided to retire early to babysit my grandson," Debbie said. "I love that it's not a business that ties you down.
"I like to be outside in the summertime and that's really when you do a lot of the work with shaping the trees and mowing around them," she said. "And then it's just a short amount of time in the winter."
In addition to selling Christmas trees, the Alexanders decided to open a small store and a spot for people to make their own Christmas wreaths.
"We are located in one of our old granaries. We use the upstairs to make wreaths and then downstairs we have a little shop," Debbie said. "It's been really fun to offer the chance for people to make their own wreaths. It takes zero skill and anybody can do it. People seem to have fun doing it."
Their small store offers up a variety of homemade, local products that would be great stocking stuffers.
"We will have local honey that our neighbors make, some leather earrings that one of my friends makes, some handmade soap and some farmhouse decor pieces from the gal who owns Aftermath Creations. She uses authentic barn wood and antique wood to create these great pieces," Alexander said. "It's kind of like a holiday garage sale. It's all local stuff.
Last year was the first year for the The Christmas Grainery and Debbie said it was a good start to the new business.
"We sold out all of our trees and I really enjoyed having the people come by and making wreaths with them. Just meeting the people was really fun," Debbie said.
The Christmas Grainery will be open 3-5 p.m. Wednesdays and 10 a.m.-5 p.m. Saturdays until Christmas.