Milford apple orchard provides fun in the fall
Visitors to Little Sioux Orchard can now pick apples as well as sling them into the air.
The 10-acre apple orchard, located about 10 miles southwest of Milford, recently acquired an apple slingshot, according to owner Sharon Hoerichs.
"That's our big new thing. That is a huge, huge hit," said Hoerichs, who owns and operates the orchard with her husband, Chris.
"They take a bucket of apples over, and they slingshot them and try to hit some targets that are sitting out in the field."
The slingshot is one of many fun activities the orchard is offering visitors this fall season.
Hay rides, tractor rides, apple picking and explorations into the corn maze are other popular attractions guests enjoy.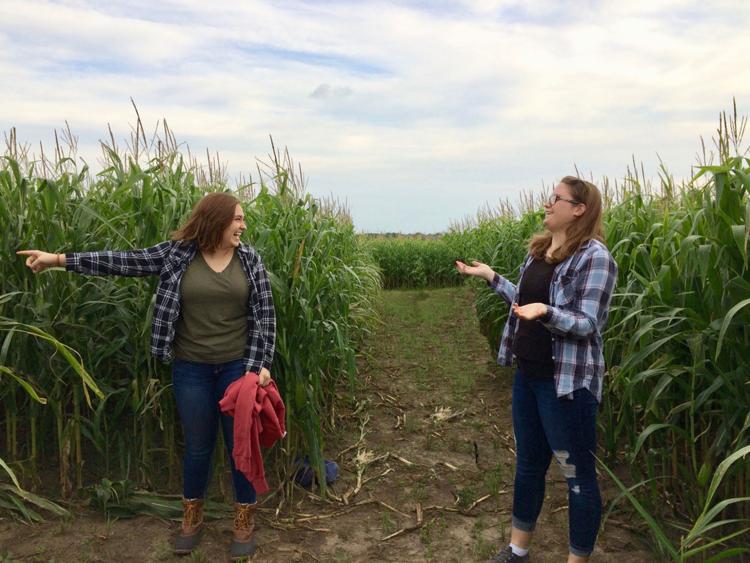 "The kids love the tractor rides," Hoerichs said. "That's a big deal. They can't wait for the tractor to show up at the building, at the barn. They love that."
There is also a play area where kids can climb up onto hay bales and play games such as sack races. Another activity the orchard has been doing more frequently is holding cider-making parties, where people can pick apples and make them into cider.
When they leave the orchard, they can take a jug of cider and a bag of their apples home with them.
"That's been a big hit, too," Hoerichs added.
She said many of the adults who visit the orchard enjoy the nostalgia that comes with the experience of picking apples, especially if they have older family members with apple trees.
"They say, 'Oh yeah, my grandmother had those trees!' And they're just excited to get those again," Hoerichs said.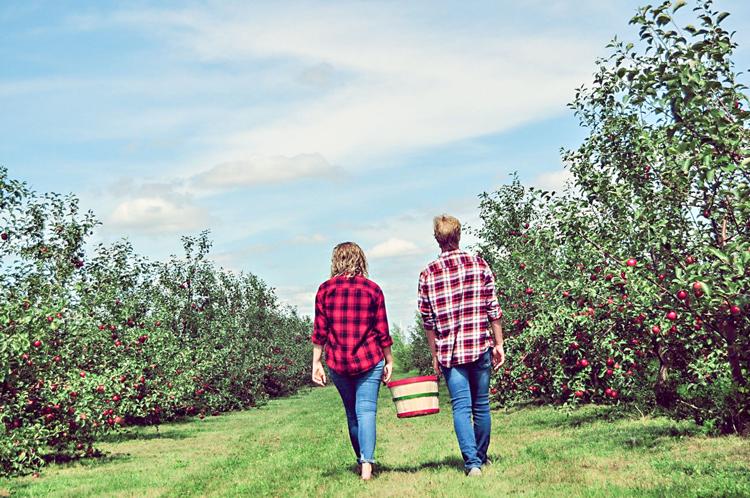 Educational tours are offered for all ages, from preschool up through adults, Hoerichs said. Groups as diverse as school classes, churches, nonprofits and even corporate teams have gone on tours through the orchard and participated in the activities together.
When a South Carolina company was in the area last year for a corporate meeting, Hoerichs said they decided to visit, too.
"They scheduled a day to come to the orchard, and they made cider and they had a blast," she said.
This year marks the third season the orchard has been in operation. Hoerichs and her husband planted about 1,000 trees in 2013 and now have more than 1,200.
The orchard produces eight apple varieties, but Hoerichs said she and Chris planted four new varieties in 2018. Once they grow, she said they will see how they well they turn out and decide whether or not to keep them.
Aside from the outdoor features and activities, Hoerichs said the orchard's store is another draw. It features a variety of craft items and apple-based pastries from vendors in the Iowa Great Lakes area.
Hoerichs said she enjoys customers' reactions when they enter the store and notice the inventory of local products has grown.
"That's been fun for customers as they come in, and they see the change from the previous year," she said.
"Every year they come in and say, 'Oh, look what you've done new!'"