SHELDON—Education always was important to Irene Voss.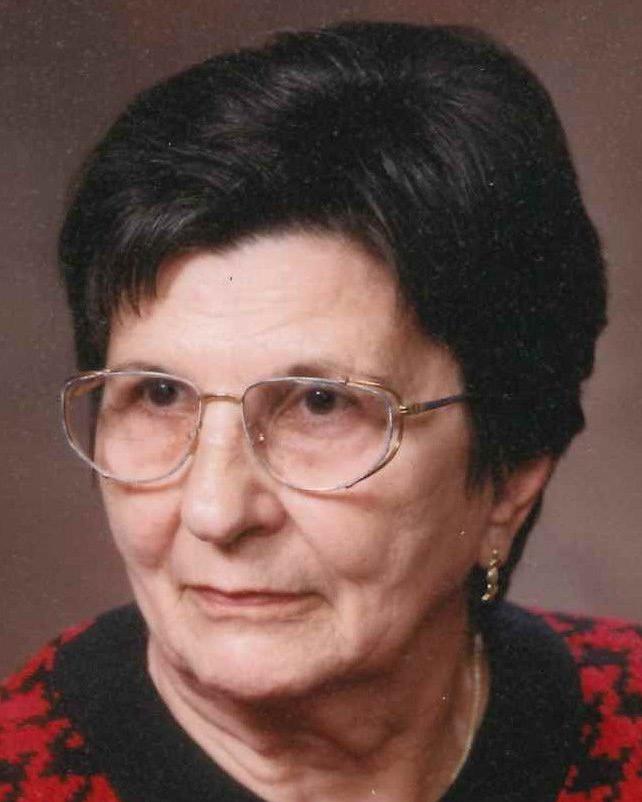 The late Hartley woman taught in O'Brien County's rural schools while working to obtain her bachelor's degree from Buena Vista College in Storm Lake.
She and her husband, Robert, later taught in the Sheldon School District from 1962 until they retired in 1979.
"She taught grades two, three and four in different years and Uncle Pete — and we always called him Uncle Pete, but everybody there always knew him as Robert or Bob — he was a history teacher," said Sandra Nelson, the Vosses' niece.
Irene died on Nov. 3, 2017, at 98. In her will, she left $266,206, or 25 percent of her estate, to the Sheldon Community Schools Education Foundation.
The money is to be used to cover teachers' out-of-pocket classroom materials and educational programs not funded through the general fund.
Nelson helped take care of her aunt in her later years, and she noted that Irene made it clear the last 15 years or so of her life her estate would go toward supporting good causes.
"She's always said, 'My money is going to charity and the elementary school will be part of it," Nelson said. "She just always made it known to me that she was leaving part of her money to the school."
Nelson followed her aunt's wishes to a tee because she knew better than to debate with Irene.
"I would go there and help her clean once a month, and she'd say, 'This is how you have to vacuum," Nelson said imitating her aunt. "OK, Aunt Irene, I think I've got the hang of this over the years, but, I would do it the way she showed me."
Chris Goeb, chairman of the education foundation, was flabbergasted by Irene's gift.
"The foundation is extremely appreciative of this hugely impactful gift from Irene Voss for East Elementary School," he said. "It is always our priority to understand the donor's intentions for their gift and ensure they are followed as accurately as possible, and the school district administrators are committed to that goal also."
Some plans already are in place for the funds, according to superintendent Cory Myer. For starters, he noted the foundation plans to buy all the elementary school students Orab T-shirts to promote a positive school climate.
A bigger picture item is acquiring a therapy dog to be used at East Elementary. Therapy dogs can be trained in multiple disciplines, but often are used to provide additional support and comfort to those in need. Principal Jason Groendyke and guidance counselor Heather Craig are heading that initiative.
Myer noted the district is grateful to Irene and her estate for the donation.
"She served students and families in our community for many years as a teacher and now her legacy will continue through this gift," he said. "Irene's commitment to education is exemplified through this generous gift, which will provide teachers with financial support to maintain an outstanding learning environment for our students."
Nelson recalls the reaction school officials gave her when she told them about the gift.
"They were very shocked," she said.
The foundation formally accepted the gift on Sept. 10. Nelson was supposed to attend a recent school board meeting for a public thank you but fell ill beforehand.
While Nelson appreciates the praise, she said she is just doing what she always has done when it comes to her Aunt Irene: Following her orders.
"If she told you something, that's the way it had to be; that was the schoolteacher in her." Nelson said. "She was always a very caring person."