SHELDON—Here are the top 10 stories that made headlines in The Sheldon Mail-Sun in 2018:
1. New leaders in Sheldon
The new year will allow several new community leaders to truly make their mark on Sheldon.
New Sheldon School District superintendent Cory Myer replaced longtime position holder Robin Spears, who retired after 21 years of leading the district, in July. Myer beat out two other finalists for the job.
Since taking over for Spears, Myer has found new revenue streams for the district, spearheaded an effort to kick off a high school soccer program, championed for the district to embrace one-to-one and led other new initiatives.
Sam Kooiker officially replaced Sean Hutchinson as Sheldon city manager on Dec. 5.
This was about two months after the Sheldon City Council concluded its five-month search to replace Hutchinson who left less than two years into his tenure.
Kooiker comes to Sheldon from Cherokee where he held a similar position for about three years. Before that, the Boyden native served as a councilman and mayor in Rapid City, SD, where the role of mayor is a full-time job.
The death of Jerry Meyer from prostate cancer on Oct. 2 left Sheldon Fire Co. without a chief for the first time since March 19, 1999. Denny Kruger, who served as Meyer's first assistant chief for the last eight years, was appointed to fill his mentor's role on Nov. 20.
Other than trying to recruit more people to work for the volunteer fire agency, Kruger, a 34-year veteran of Sheldon Fire Co., does not plan to make any major changes to the department.
Kruger's philosophy since taking over has been to emulate his predecessor or as he put it, "I'm going to be just like the last one."
2. Wet weather
It has been an extraordinarily wet year for Sheldon.
This is something that does not to be reiterated to officials with the city of Sheldon or Sheldon Golf & Country Club as both entities are still dealing with ramifications from flooding events in June and September.
According to the National Weather Service office in Sioux Falls, SD, Sheldon broke its previous all-time mark for precipitation in 2018 with 50.11 inches of moisture as of Dec. 28. The old record of 46.02 inches of precipitation was set in 1951.
3. Archer Ambulance Service
Since former director Tom Farnsworth and two fellow members of the Archer Ambulance Service announced they were quitting the team in June, the team's future has been up in the air.
Sheldon Community Ambulance Team director Kevin Miller was appointed interim director of the service in June, but his attempts to recruit new members fell short and the Archer City Council agreed to disband the team at the end of December.
However, Archer pushed that decision back to February after discussions with O'Brien County and Sheldon officials. The topic has been a hot issue with the Archer and Sheldon city councils.
In the interim, SCAT, Sanborn Ambulance and Primghar EMS have provided ambulance service to Archer.
Officials from all the communities met at 7 p.m. Thursday, Jan. 3, in Archer to discuss ambulance coverage in the community.
Since June, the future of the Archer Ambulance Service has been in turmoil. Here is the timeline of events.
4. Recycling
The city of Sheldon worked out a new four-year contract with garbage haulers De Kruif Disposal and Schwarz Sanitary Service; however, recycling was a big topic during those negotiations.
The new contracts cover garbage collection 2019-22, with each year adding a 25-cent annual service increase cost to the current price of $15.25 a month along with a fuel adjustment surcharge calculated each month on the 15th. The city also has a goal of equipping all Sheldon garbage customers with hydraulic cans by July 2020.
The caveat to the deal is the topic of recycling can be reopened before the contract ends. A poll conducted by The Mail-Sun via nwestiowa.com showed that 73 percent of participants thought Sheldon needs more curbside recycling pickup.
5. Crossroads Pavilion
It was a topsy-turvy first year for Crossroads Pavilion.
The new $5.3 million event center nearly turned a profit in its first year, had a positive direct impact on hotel/motel tax revenues in Sheldon and allowed the city to host events it may have missed otherwise.
On the flip side, there was a difference of opinion on hiring personnel for the facility.
Shannon McCarty, who was hired in June 2017 as a 30-hour-per-week event coordinator, resigned in February.
Heather Jacobs was hired by the city to be the full-time assistant general manager in June, but the necessity of her position was hotly debated by Pavilion board members and the city council.
Lastly, general manager Brittany Behrendsen announced on Dec. 21 that she intended to resign on Jan. 9.
Jacobs was appointed by the board to be the interim general manager on Dec. 26 while the city searches for a replacement.
6. Methamphetamine use
Meth continues to be a problem for the community.
Suspects from multiple reported crimes, including the Casey's robbery and the assault of Sheldon police officer Todd Wood, were found with the drug on them.
In November, the Iowa Department of Public Health labeled meth a serious concern in the state and noted people seeking treatment for the drug increased exponentially 2014-17.
Sheldon police chief Lyle Bolkema said he was not surprised by the agency's findings.
"I would say that would be accurate if not low," he said. "You can throw percentages out there — and you can make percentages do whatever you want — but from what we are seeing and what our drug task force people are seeing is that there is a lot of meth out there."
7. Deaths of two local leaders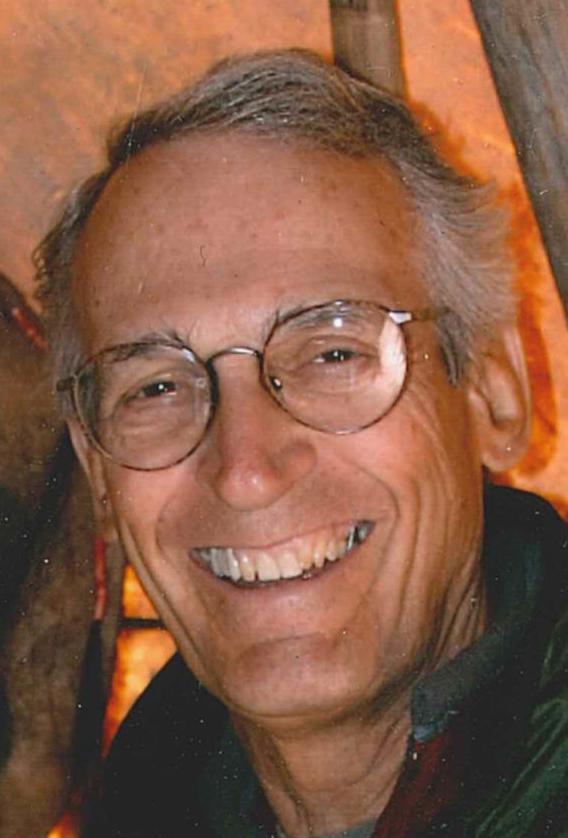 Dick Schneider and John Cain Jr. are two of the men who helped make Sheldon what it is today and both men died in 2018.
Schneider died Sept. 24 and Cain died Oct. 4
Schneider became a pillar of Sheldon through his charitable contributions and leadership at Security National Bank, now known as Northwestern Bank. He was instrumental in the development of Northwest Iowa Community College in Sheldon and served as the first board president of what was then Northwest Iowa Vocational School.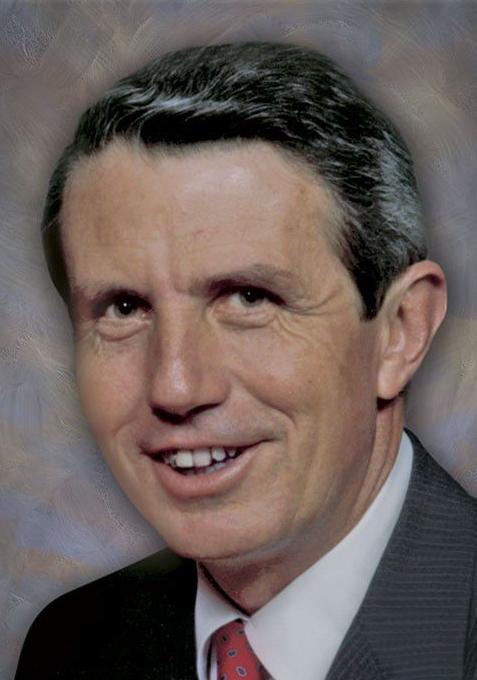 Cain was the founder of what is now known as Cain Ellsworth Co. accounting firm in Sheldon. The company celebrated its 50th anniversary in 2018. Cain served as an adviser to numbers businesses in N'West Iowa, including The Foreign Candy Company of Hull and Dethmers Manufacturing Co. Boyden.
8. Soccer, one-to-one added
Sheldon School District superintendent Cory Myer and activities director Eric Maassen led the effort to bring soccer to the high school level and they reached their goal when the school board approved the measure in December.
Sheldon will share a program with Sibley-Ocheyedan and offer boys and girls junior varsity and varsity teams.
January also will see Sheldon schools launch its one-to-one initiative, which will place a Chromebook in the hands of all students in the district and older students will be allowed to take the devices home.
The purpose of the initiative is to ensure every student in the district has equal access to technology.
9. Prairie Trail Village opens
Prairie Trail Village is Sheldon's first new multi-residential housing development in more than a decade.
Located on the community's east side in the Sheldon Crossing Addition, the development consists of a three-story 30-unit apartment building comprised of one-, two- and three-bedroom units and nine two-story townhomes with three or four bedrooms and on-site garages.
If things go well, developer Steve Boote of Eagle Construction Co. of Sioux Falls, SD, said it is a possibility more units could be built in Sheldon, which has had a drastic need for more rental properties.
10. Mysterious death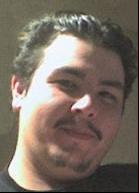 Joshua Rook was found lying unconscious in the streets on April 7 shortly after leaving the former Schottsy's Bar & Grill in Sheldon.
Witnesses noted Rook had been in an altercation with another patron at the establishment before he left.
In July, O'Brien County attorney Micah Schreurs announced that Iowa State Medical Examiner could not determine a cause of death for Rook. As a result of the autopsy, Schreurs' office declined to file any criminal charges in the case.
OTHER STORIES OF NOTE
Boys basketball team makes it to state
The Sheldon boys basketball team finished fourth in the class Class 2A boys basketball state tournament, another milestone for the program that entered the state tournament tied for eighth in the final Associated Press rankings.
The 2017-18 Orabs were only the fourth team to advance to the state tournament in school history. The others were the 1974-75 team; the 1976-77 squad that finished fourth and the 2012-13 unit that won the state title.
Last season's team was heavily dependent on talented upperclassmen and Sheldon graduated eight seniors, including all five starters, from the squad.
Sheldon City Council takes actions on abandoned buildings
The city council is taking steps to demolish three dangerous, abandoned structures in Sheldon.
Under the direction of the council, city attorney Micah Schreurs filed petitions for titles on the Sunset Motel at 1401 Second Ave. and the former DJ Redemption Services at 428 W. Park St.
Additionally, he and other city staff are in talks with a corporate "friend" of the community to see if the private entity can finance the removal of the former Thermo Cel building at 300 Iselin Ave., which has been called the most dangerous structure of the three.
Irene Voss taught in the Sheldon School District 1962-79. When the Hartley woman died on Nov. 3, 2017, she gifted $266,206 of her estate to the Sheldon Community Schools Education Foundation.
The money is to be used to cover teachers' out-of-pocket classroom materials and educational programs not funded through the general fund. A portion of the funds also will be used to start a therapy dog program at East Elementary.
Have you taken time to check out the new look Sheldon Public Library?
The community's primary book depository underwent a massive renovation which wrapped up in the fall.
The $220,000 remodel project saw the library get fresh paint on the inside, new carpet, a new arrangement, a community room, a storytelling room and other upgrades throughout the 49-year-old facility.